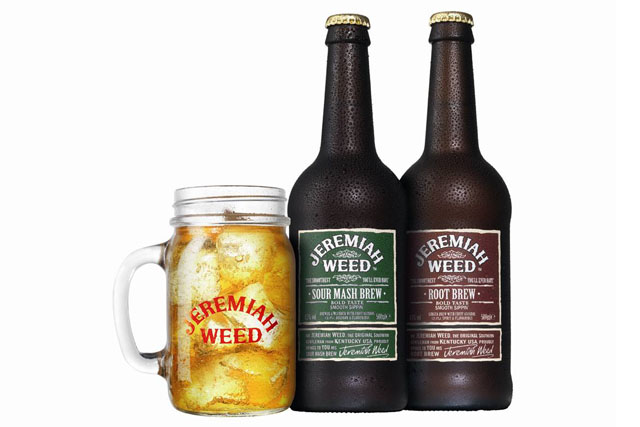 The company is backing the 4% ABV bottled beer as part of its strategy to extend into new drinks sectors. It is believed initial activity will focus on experiential work intended to appeal to young men. Marketing agency Johnny Fearless will carry out the work.
Diageo launched the Jeremiah Weed Root Brew and Sour Mash Brew variants last year but had not supported the pair with any significant marketing activity until now.
The ginger-flavoured Root Brew will compete with Halewood International's Crabbie's, while the Sour Mash Brew is bourbon-flavoured.
Jeremiah Weed Brew is an extension of the Diageo-owned Jeremiah Weed line of bourbon whiskey-based products.