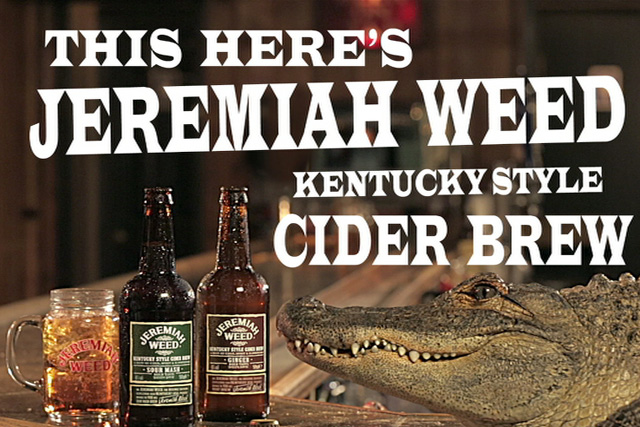 Last year, the drink was unveiled by Diageo as a "brew". The brand positioning made a virtue out of the fact that it could not be categorised and the TV ad endline read, "Can't explain it. Best just enjoy it".
However, the drink's label describes it as a "Kentucky Style Cider Brew" and the TV ad created by Johnny Fearless, which features a man and his pet alligator, has been rejigged to include this description as well.
The ad will run from 1 July to 31 August accompanied by social media engagement and instore activation as part of a £1m marketing push. The activity also includes the launch of a new 330ml PET bottle and festival sampling programme, which is set to reach over 1.5 million consumers.
Ronak Mashru, head of UK innovation commercialisation at Diageo, said the new bottle label descriptor and marketing campaign would "bring even more consumers into the brand, by helping them understand just what makes a Kentucky Style Cider Brew".
The range is available in two flavours, Ginger Brew and Sour Mash Brew. They are made of cider, spirit and flavourings and is aimed a more masculine and mature audience than other ciders.
In 2007, Diageo trialled its Cashel's Extra Smooth cider brand in the UK but pulled out of a full launch, saying that entering the cider market was "not in line with its business strategy".
The UK cider category is now worth more than £2.5 billion, according to Nielsen, and is growing at 6% year-on-year.