Diesel 'be stupid' by Anomaly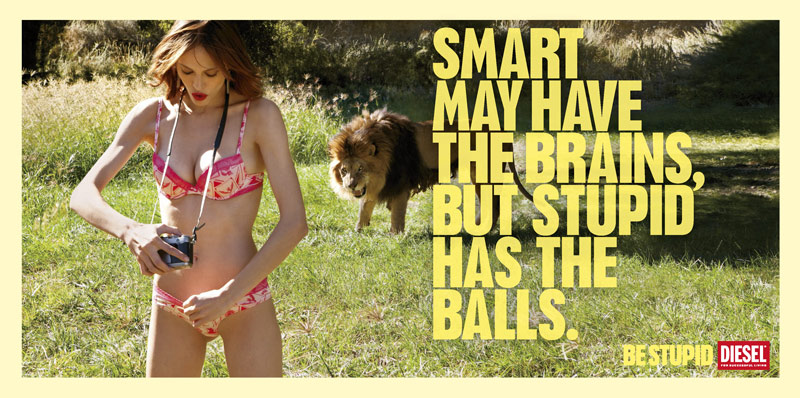 Anomaly is launching its first work for Diesel, a campaign that encourages consumers to "be stupid". Diesel consolidated its global advertising account into Anomaly in September.
The campaign, entitled be stupid, was devised in collaboration with Diesel's creative team, and encompasses press, outdoor, digital and viral activity.