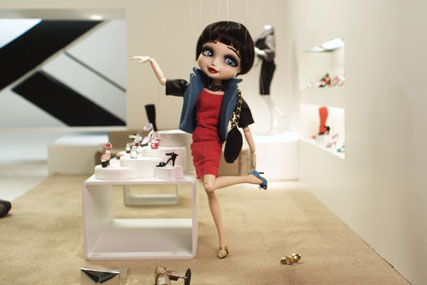 A fashion-led push will introduce the strapline 'Love it light'. The work will incorporate TV activity and brand partnerships.
The TV campaign, created by Mother, will launch in March. It features three female puppets, who, according to the company, 'encapsulate the "Love it light" spirit'.
The push will be supported by a Diet Coke Facebook hub, a year-long partnership with online fashion retailer ASOS.com and a tie-up with Kiss radio.
The ASOS.com deal centres on an on-pack promotion, breaking this week. Consumers have the chance to win an outfit every 30 minutes, plus money-off vouchers that can be redeemed via the Coke Zone loyalty site, handled by Carlson Marketing.
The activity is timed to coincide with the start of London Fashion Week.
Consumers who purchase 2L bottles and fridge packs of Diet Coke will also be able to obtain copies of Bauer Media magazines Heat, Grazia, Closer and More! via Coke Zone.
The activity comes as Coca-Cola's biggest rival, Pepsi, plans to encourage more consumers to drink its sugar-free soft drinks.
Last week, Pepsi revealed that it is increasing the size of its 500ml sugar-free drinks bottles to 600ml, priced the same as a 500ml bottle of regular Pepsi. It will support the resizing with a £5m campaign from April.