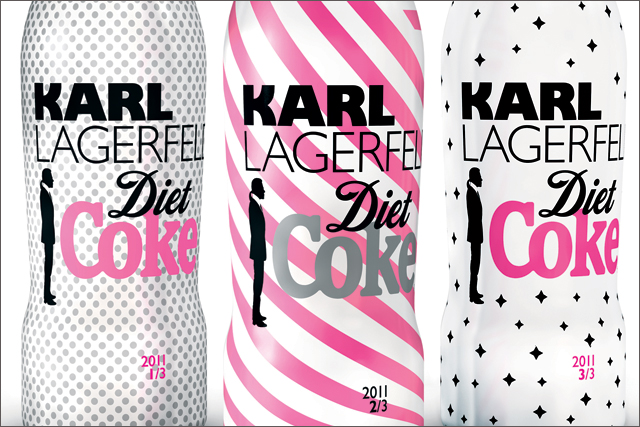 The TV campaign is expected to roll out this summer, when the limited edition bottles become available, and will run across Europe. It will feature the Diet Coke character puppets, Bernadette, Eleanor and Irene.
Another part of the campaign features images shot by the Chanel designer, using supermodels Coco Rocha, Heidi Mount and Jeneil Williams.
The "Diet Coke limited edition collection by Karl Lagerfeld" features three new designs, each based on one of the Diet Coke puppets, and will be available individually or in a collector's box designed by Lagerfeld.
Lagerfeld said: "It's exciting for me because I love the idea and, as everybody knows, I drink Diet Coke and nothing else, night and day. It was pure pleasure to do a campaign with people I like and for a product I love."
Lagerfeld first designed a limited edition bottle for Diet Coke last year. In October, Diet Coke partnered with celebrity jewellery designer Johnny Rocket to launch a limited edition crystal bottle made with Swarovski elements.