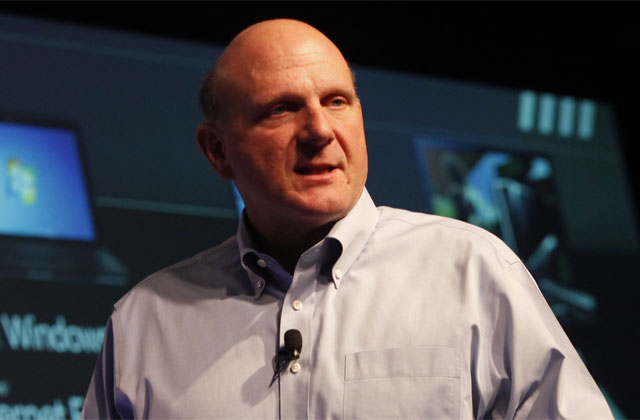 NO - ANDREW WARNER, SENIOR MARKETING DIRECTOR, EUROPE, EXPEDIA
The facts are simple. There are more ways to interact with brands than ever. Some are physical, some are digital and some are both. Brands must blend these channels into an appropriate mix for their business model.
Traditional retail outlets will make sense for some, but the idea that brands can be successful only if they have a bricks-and-mortar manifestation is laughable. If Microsoft opens flagship retail stores, it can build on years of experience gained overseas.
Amazon is a phenomenally successful brand, with or without piloting physical shops - and I unequivocally prefer working for a profitable digital travel agency than for an ailing high-street one.
YES - PAPS SHAIKH, COMMERCIAL DIRECTOR, SAY MEDIA
For all the justifiable excitement and interest in mobile and online commerce, there's no escaping the fact that people still like to shop on the high street. Online shopping does not replace that experience, nor can it replicate the many social rituals that come with shopping as a leisure activity.
Immersive brand experiences are important both online and in the 'real' world. Apple and Nike have demonstrated the potential, and luxury brands are past masters at the brand store.
We talk a lot about point-of-view publishing, and these brand stores represent the ultimate in brand point-of-view retail.
MAYBE - CELIA PRONTO, MARKETING AND ECOMMERCE DIRECTOR, FORD RETAIL GROUP
The assessment of whether to invest in retail or not is heavily influenced by the industry and product.
Brands with a complex, technical or highly experiential/tactile product may need to invest in retail, even if only on a temporary basis, to adequately explain the product or bring it to life.
However, given the predictions of a long-term decline in the number of retail stores in the UK, with a recent Deloitte report indicating this could be by as much as 30%-40% over the next three to five years, it is unlikely that any brand will want to tie up operating capital in bricks and mortar unless absolutely necessary.
MAYBE - ADAM GRAHAM, CHIEF EXECUTIVE, WEAPON7
It entirely depends on the nature of the brand and its revenue model. Apple has set such a precedent in the digital space with its in-store environment.
Some digital brands may have no need for a high-street presence because the experience and services can be showcased and engaged with to a high standard online. Some digital products rely on real-world use to give them life. This is where pop-up shops, exhibitions, stunts and promotions can help.