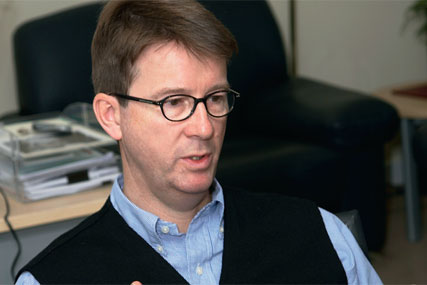 According to sources, communi­cations minister Lord Carter's report is likely to say the three stations will not have to fight for their AM licences at auction in return for spending money on the switchover to digital.
Global Radio's Classic FM licence is the first to be up for renewal, in September 2011; Absolute's licence is due to be renewed in April 2012 and the current TalkSport licence is due to end in December 2012.
A well-placed source told Media Week if the licences were put up for auction it would "set the case for digital radio back" and, by putting up the price of the licences, reduce the cash available for the digital switchover at a time when there is great stress on national revenues.
Extension of the three licences will require legislation, but it is understood that insiders feel it would be appropriate to make changes in the law to enable the required investment in digital radio.
In the interim Digital Britain report in January, the Government said it was not convinced the licences should roll over, but the industry has worked hard to prove its case. The consensus among the radio industry is that the Government cannot expect radio companies to lead the drive to digital while they are trying to bid to retain their national contracts.
Industry sources also believe Digital Britain is likely to suggest a date of 2015 for the switchover from analogue radio. The date is expected to depend upon a number of other requirements, including the installation of digital radios into cars and the percentage take-up of digital radio reaching a certain point.
Absolute, TalkSport and Global were unavailable for comment. The DCMS declined to comment.
Carter expected to unveil industry support
Television
Carter is expected to back a new joint venture between Channel 4 and BBC Worldwide to support public service broadcasting beyond the BBC. It is understood a deal is only weeks away
The final report is expected to propose using BBC licence fee money to help fund PSB content such as kids' TV and regional news - which ITV is scaling back. Independent consortia - such as PA and Reuters - could be invited to fill the gap created by ITV's cutbacks
It is understood the money will come from the under­spend, estimated at £250m, of the digital switchover help scheme and not bite into core BBC funding
Newspapers
The interim Digital Britain report called for an "exploratory review across the local and regional media sector" to decide whether any changes are needed to local media ownership rules
A new Digital Economy Bill, expected to be made law later this year, is expected to relax ownership rules regarding local and regional newspapers
Online
In The Budget in April, the Government said it wanted to use surplus money from the digital TV switchover help scheme to fund universal broadband internet access. Carter's final report is expected to detail how the cash will be spent and on which technologie
Carter is also expected to bring in rules requiring ISPs to collect anonymised information on those illegally accessing content to be made available to rights-holders
Radio
As well as encouraging DAB growth by extending key AM radio licences, Carter is expected to table a schedule for the shutdown of FM radio
He is expected to create a Digital Radio Delivery Group, which includes retailers, transmission networks, the BBC, commercial radio, car and device manufacturers to advise on DAB's future
Smaller radio stations could gain regulatory relief, such as the option to cut costs by co-locating with other stations