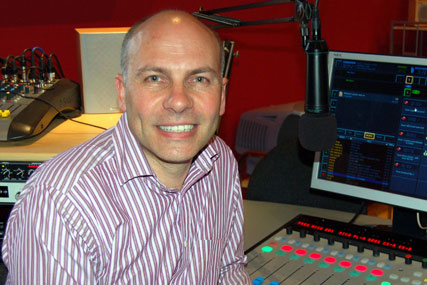 Speaking to Media Week at the Department for Business, Enterprise & Regulatory Reform from where the Digital Britain report was launched, Harrison welcomed Carter's plans to change legislation underpinning DAB.
The report said government would "take an early legislative opportunity to address some of the underlying structural problems of the DAB multiplex system, in order to facilitate greater sustainability and encourage the establishment of more digital radio services".
Harrison said: "This direction is good because we as a sector are absolutely committed to digital but now we will have to work together with the BBC to put together a plan to convince Carter the radio industry needs legislative relief - but the devil will be in the detail."
The radio industry has just over six weeks, until 12 March, to make its case to Carter in order to hopefully persuade the DCMS of its commitment to digital and to launching new services.
Carter backed most of the suggestions the Digital Radio Working Group had proposed although he did not agree with its 2017 digital switchover date. He said setting a "artificial" date for switchover would be "unhelpful".
He said, however, that he could see a future where both DAB and FM coexisted but one which included AM was less likely.
Carter, much to relief of the radio industry, recognised the economics of DAB are "deeply unattractive" and promised to commission an independent examination of the economic viability of local DAB radio services.