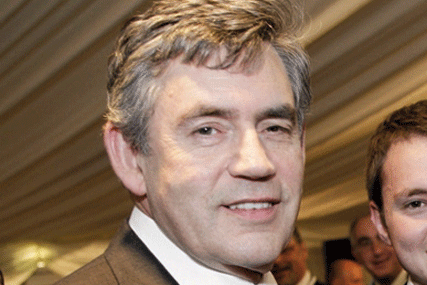 Speaking at today's Digital Britain Summit in London, Brown said: "We need to support the creation and availability of high-quality content. We will support the legal framework that enables the private sector to create content."
The PM added that universal broadband access was one of the cornerstones of the Government's future plans, noting that in the same way a universally available post service was crucial in the last century, "so too in the future must we deliver reliable high- speed access... that will be a crucial first stepping stone".
The Summit is being held to inform Communications Minister Lord Carter's Digital Britain report, which, among other things, is formulating future policy for public service broadcasting and digital radio.
Brown went on to say that "only by embracing" digital Britain and taking a lead in the global digital economy "can we keep our place as a leading economy in the years to come".
The Prime Minister added that a key infrastructure for the economy's future is broadband internet, labelling it the "backbone in the future".
He said: "Investing in digital is not an optional extra, but is essential to our future," adding that the Government will look to legally enforceable commitment to providing universal broadband access.