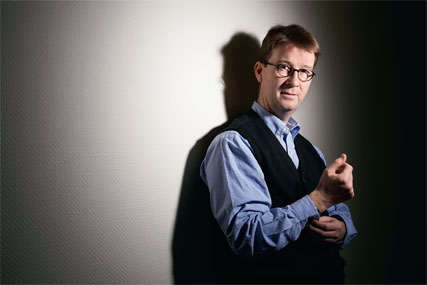 In his new role as chief marketing, strategy and communication officer, Lord Carter will be responsible for helping develop Alcatel-Lucent's marketing in the 130 countries it already operates in, while looking to maximise the services it provides for its telecoms clients, which include BT and AT&T.
He will be based in Paris from 19 April.
A spokesman for Alcatel-Lucent said: "The idea is to take advantage of his wealth of experience, particularly in the telecommunications sector, and for him to act as a strategic adviser to the company, extracting value out of all the teams".

Lord Carter was the first chief executive of regulatory body Ofcom and is a former managing director of NTL UK & Ireland, and chief executive of advertising agency JWT.

Carter said: "Alcatel-Lucent is a company on the move, in a sector experiencing rapid change, with leadership committed to meeting that change head on". He added, "I am delighted to be joining Ben Verwaayen's team and the Alcatel-Lucent company".
He is the latest addition to Alcatel-Lucent's management team that includes former BT boss Verwaayen as chief executive, and former Lagardère leader Philippe Camus as chairman.
Alcatel-Lucent's roots incorporate two early pioneering companies – La Compagnie Générale d'Electricité (CGE) and the Western Electric Manufacturing Company. Last year the group reported revenues of €15.2bn.