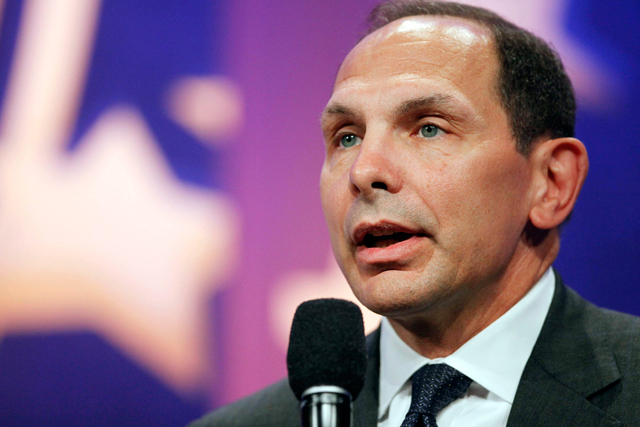 Against the backdrop of swingeing cost and staff cuts at PepsiCo, Coca-Cola and Procter & Gamble, there are fears that marketing departments will face further downsizing.
In the past three weeks, the three FMCG multinationals have announced plans for major cost reductions. PepsiCo and Coca-Cola say they will plough the money saved into brand building, while P&G chief executive Robert McDonald argues that a digital focus will boost its marketing efficiency. PepsiCo has made no comment on how many of its 8700 job cuts will hit its marketing department, but P&G admits that marketing will be affected when it sheds 1600 jobs in the next year.
Facebook's IPO submission earlier this month offered an insight into what might be happening. In a section headed 'How we create value for advertisers and marketers', it used P&G's Secret deodorant brand as a case study, claiming that its sales rose 9% in the US after a campaign ran on the social-media site last year (see box, opposite page).
Returns on investment
If a Facebook push can achieve that much of a sales boost, then a vast marketing team working on big creative ad campaigns might begin to look indulgent. With digital marketing starting to provide greater returns on investment, just as cost-cutting and efficiency drives are at the top of the agenda, it is no great leap to predict that a long-term reshaping of marketing departments is under way.
A surge in the recruitment of digital specialists is part of the changing dynamic in marketing, according to recruitment consultant Simon Bassett, managing director of marketing recruiter EMR.
'Last year was significant in terms of the demand we were getting for digital specialists to work in marketing. The modern marketing department is investing in analytic roles, rather than on the creative side,' he says.
The introduction of automation, through campaign management technology, might also offer a glimpse of the future, with fewer marketers required to crunch the numbers.
Martin Smith, head of marketing at campaign management software company Neolane, says its system simplifies the marketing process. It enables companies to automatically target, segment and build an all-round picture of their audiences.
'For a lot of the companies using this technology, it means they are able to put more capacity through their existing resources. They can double marketing capability, without doubling the head count.'
Properly designed
McDonald says that P&G is getting increasing value for money from its ad budgets by boosting its online investment.
'There are just so many different media available today and we're quickly moving more and more of our businesses into digital,' he told analysts last month. 'With things like Facebook and Google, we find that the return on investment of the advertising, when properly designed, when the big idea is there, can be much more efficient.'
He pointed to the Old Spice campaign, which generated 1.8bn hits, as an example of a digital push that has provided good value for money.
However, that does not mean brands can cut back on the creative talent needed to create a standout campaign, whatever channel it uses.
'Great ideas come from great people,' says James Whitehead, executive partner at JWT London. 'There are few automated shortcuts to get to them - and this is the critical, high-value end of the equation. Technology and a more integrated approach can provide some efficiencies only once the idea is there.'
The key, however, adds Whitehead, is to maintain high-quality talent throughout an organisation to ensure that the brand execution that consumers experience is as great as the idea itself.
The reshaping of marketing departments is not just about downsizing, but also the changing dynamic. Simon Wallis, marketing director of Domino's Pizza, says that as digital proves its worth as a sales tool, marketers will need to open the doors of their department to other business functions.
'As we have an ecommerce channel, we need to work closely with our IT and website development team to ensure that the customer is driving our strategy and agenda,' he explains. 'Marketing teams have to get closer to IT teams.'
Drastic changes
While the significance of PepsiCo, Coca-Cola and P&G's announcements cannot be downplayed, some observers maintain that this is not necessarily the start of drastic changes to FMCG marketing departments across the board.
In January, Premier Foods vowed to cut costs to help fund a £50m advertising blitz for its eight 'power brands', including Hovis and Bisto. Indeed, for many household brands, the big TV creative will remain key to reaching housewives, their target audience, says Jon Goldstone, Premier Foods' outgoing group marketing director.
'For brands that are purchased online, such as holidays, insurance or retail, digital marketing obviously makes a lot of sense; it is like point of sale marketing,' he adds.
'For some FMCG brands, it is not always as relevant; they tend to be relatively low-cost items that you don't buy online. I'm not convinced how much people really want a dialogue with Persil.'
While the Hovis Facebook page has 120,000 fans, Goldstone says they tend to be a minority of loyal buyers who are interested in entering a dialogue, but unlikely to boost sales.
As is the case with PepsiCo, Coca-Cola and P&G, Goldstone says that if businesses can get smarter about reducing costs and putting that into brand investments, they will be rewarded, both by consumers and shareholders. While 'that increase has to come from somewhere', he argues that it should never be at the expense of the marketing department.
EXPERT VIEW: BURGER KING
Duncan Osborne, founder of marketing consultancy Osborne Radloff, was appointed as interim marketing director at Burger King between 2010 and 2011.
He oversaw the restructuring of the fast-food chain's marketing division last February, cutting the UK team from 10 to four people, with key roles centralised in an EMEA team. Part of Osborne's remit was to implement a Europe-wide digital and social-media sales strategy.
'The change in the structure of marketing departments from being this brandand advertising-led model to a sales-led one will come,' he says. 'It is much easier to target the consumer online. The future will be about engagement, which is proving very effective with consumers and communicators alike.'
He adds: 'The radical change is due to the realisation that consumers' traditional media consumption is in decline. A significant amount of organisations are playing catch-up as they realise that this is all about return on investment.
'I do not think that Facebook is the answer (to everything). Pepsi tried a digital strategy with its Pepsi Refresh scheme. It axed TV ads in the Super Bowl in favour of offering grants to social enterprises, which bid via Facebook pages. However, it lost market share.'
He concludes: 'Brand-building is very important, but getting sales is more important. The cost of digital marketing is far less than for traditional media, and a higher proportion of budgets will go online.'
FACEBOOK EYES FMCG
Facebook is looking to play a greater role in promoting FMCG goods. The company claims that Procter & Gamble reported a big sales increase of its Secret women's deodorant in the US after a campaign on the social network.
The push used an anti-bullying page entitled 'Mean stinks'. The Secret-branded ad featured a video of a girl admitting that she had bullied others and apologising for the damage that she had caused.
According to Facebook, Secret's sales rose 9% in the US in the 26 weeks after the campaign launched; brand engagement increased too.
Meanwhile, Reckitt Benckiser has launched its Cillit Bang All-in-1 Dish & Surface cleaner exclusively through a Facebook page.
This could be highly significant; if successful, it will counter the scepticism of those marketers who argue that people will not use social-media platforms to interact with mundane household products.