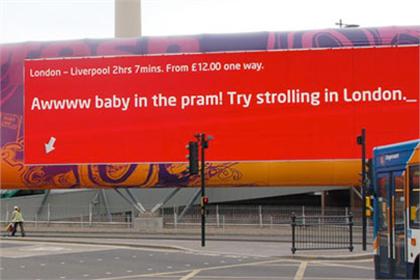 Introducing today's DOOH Media Summit in association with MediaWeek, Thomas said developments in digital out of home, such as multi-touch platforms and gestural interfaces, now enable advertisers to deliver ever more personal experiences to consumers.
He said: "This is the era when the customer has taken control. The technology we now have can facilitate them to have even greater control.

"They want a personalised service. The ability to organise, to capture and to analyse data will make the difference whether advertising is successful or unsuccessful."
Thomas said the world has changed since the 1960s when Marshall McLuhan coined the phrase 'The medium is the message'. He said: "It's the content which has now come back to be the message."
In the same session, Danny Gonzalez, marketing manager at Virgin Trains, said they had used Ocean Outdoor's Liverpool Wall to highlight its new fast London to Liverpool service by displaying personalised messages to consumers walking past the wall.
He said the campaign has changed the way Virgin Trains thinks about marketing, adding: "We now try to have digital and crucially interactivity at the core of all our marketing activity."

Meanwhile, when broadcaster Five re-launched its digital channel FiveUS as FiveUSA it turned to digital out of home to drive awareness by broadcasting a live stream of the New York Subway at Oxford Circus tube station.

Sarah Finnie, marketing controller at Five, said: "When the media and the idea genuinely work together, and that is the key, results will come. FiveUSA achieved its strongest ever share of adults and 16-34s and the campaign dramatically shifted the perception of what digital out of home can deliver."