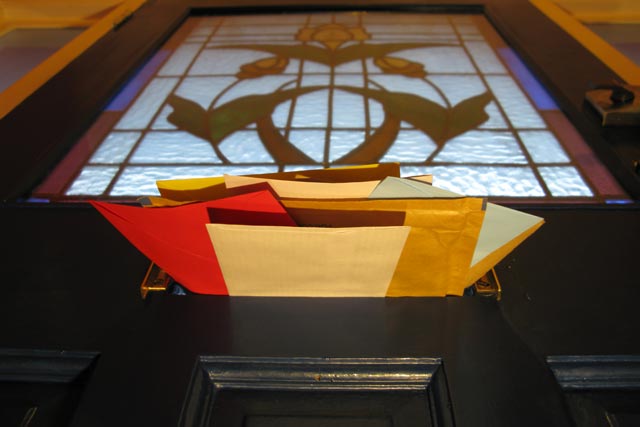 Paul Anderson, chief executive of GPS and a former strategy director at Emailvision, said: "It's kind of atoning for our sins because we have sent a lot of direct mail in our time."
The service aims to help direct mailers improve their green credentials and reduce their CO2 output.
Consumers can register online at www.greenpreferenceservice.com and decide which pieces of direct mail they would like to continue receiving by post and which they prefer to receive by email, delivered to a personal "WebBox" allocated through the service.
Businesses are able to contact the service to find out which consumers have opted to receive their direct mail electronically, and adjust their services accordingly.
Anderson declined to reveal how many businesses have signed up, but said that since its launch a week ago, nearly 10,000 consumers had joined.
The service aims to get nearly two million people subscribed within two years, with a target of transferring 1.5 billion pieces of direct mail into digital mail. The company claims that this would reduce CO2 emissions by more than 6,000 tonnes a year.
Chris Combemale, executive director of the DMA, said: "The DMA welcomes new initiatives in our industry that improve targeting and reduce waste.
"This new service is designed to give consumers more choice in how companies communicate to them, while at the same time, it helps companies reduce costs and lower CO2 emissions. This appears to be a win-win scenario for both business and consumers."
The DMA already offers the non-profit Mail Preference Service (MPS), which allows consumers to opt-out of receiving unregistered mail or make a complaint, through its website www.mpsonline.org.uk.
In August last year, direct marketers were reported to be working on a system to adapt Gmail's Priority Inbox system, amid fears that the feature could lessen the impact of email marketing.
Anderson's three fellow shareholders are John Robinson, formerly with Crawfords Computing; David Lunn, who has worked for SAS and Crawfords Computing, and Doug Scott, who is not from the industry.