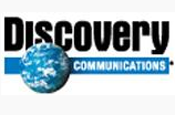 After years of talks, John Malone, the US media mogul who owned 66% of Discovery Communications parent, Discovery Holding Company, struck a deal with investment house Advance/Newhouse to combine its 33% share with Discovery Holding Company.

The transaction sees shareholders in DHC and Advance/Newhouse become shareholders in the new public company, Discovery Communications. All the management roles will be filled by the current managers of Discovery Communications, including president and chief executive David Zaslav and chairman John Hendricks. Malone will sit on the board of directors.

Zaslav said: As we complete the transformation from our previous ownership structure to a pure-play, publicly traded content company, this new structure will provide increased financial flexibility for our management team to drive innovation and pursue areas of strategic investment.

The flotation comes amid the dramatic stock market falls, as investors turn away from uncertainty and towards safer options such as gold and bonds.

Bindi and Terri Irwin, the daughter and wife of the late Steve Irwin and two of the stars of the Discovery Network, attended the ringing of the opening bell at the Nasdaq this morning along with other presenters and executives from Discovery Communcations.

The company has updated its corporate logo and has launched a new corporate website to coincide with the flotation.