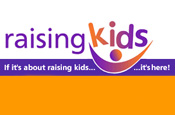 The deal follows last month's launch of Disney's own parenting website UKfamily.co.uk.

Raisingkids.co.uk provides resources and a community for parents throughout the UK. Disney said there would be a subtle integration with UKfamily.co.uk although both sites will continue to operate separately.

Raisingkids.co.uk has 142,000 unique visitors per month, 1.3 million page impressions and a registered database of more than 100,000 parents.

The site was founded in 2001 by child psychologist and Dr Pat Spungin, who will stay working on the site, as will site editor Catherine Hanly, and web producer Michael Howard.

Raisingkids.co.uk will be managed as part of the portfolio of sites under Disney Online, a unit of Disney Interactive Media Group.