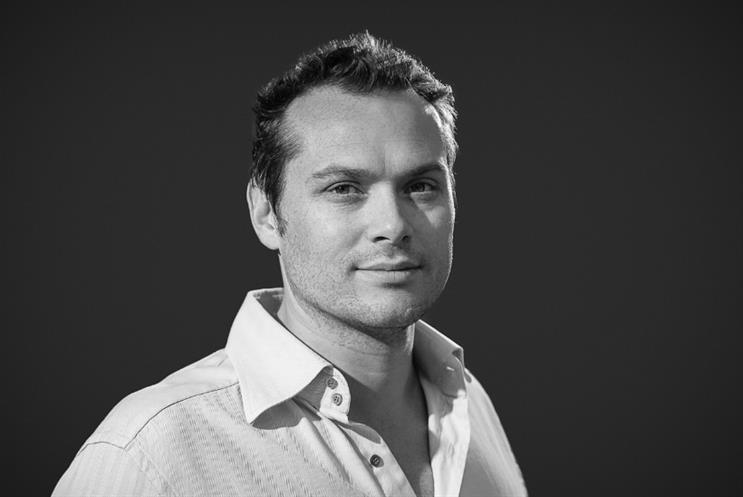 He launched digital group Steak in 2005, whose clients included Virgin Holidays, Selfridges, Swiftcover, British Gas and Allianz. Three years later, he opened Steak Americas, Steak Asia Pacific and Minute Steak - all at once. The gamble paid off, with the Steak Group being sold to Dentsu Aegis Network in 2011.

Whilst at Steak, he became one of the founding partners at Ballpark Ventures, which invests in early stage technology start-ups.

Last month, Bishop opened the doors to his latest venture - online performance-led agency, Roast.

What three things got you to the position you're in today?

My experiences - Espotting and Steak. Espotting was my first career move, it introduced me to online and allowed me to see the possibilities available and the power behind a happy working environment. I took that ethos to Steak and used it to create a successful business that was built on great relationships with staff, clients and suppliers, which I will carry forward into Roast.

My vice is gambling, it's in my nature. I sometimes wish it wasn't, but then if I wasn't a risk taker I wouldn't have started five businesses.

The people I work with are the most crucial of all. From account executive to business partner, I couldn't have done it without them. Happy talented people brings passion. Passion wins over scale any day.

Who has been your biggest influence so far in your career?

My family. My brother, Seb, has inspired and guided me throughout my career. Seb started Espotting and introduced me to the digital world. He was also pivotal in helping me during any tough times.

My father was a successful fashion photographer, and mother had a shop in Holland Park called Summerill & Bishop. They encouraged the entrepreneur in me. Another important lesson they gave me was to always treat people the way you'd expect to be treated.

And my wife, Nathalie. Her continued support and commitment to my work is unparalleled and I wouldn't have had the strength to make some of my bolder career moves without her.

What's your online distraction of choice?

West Ham forums – can't help getting myself into arguments over the mighty hammers.

Where do you see the future of digital agencies in the next three years?

Good digital agencies will move further from being simply channel specialists to a broader understanding of their client's target markets and what customers do online.
This will be helped by a better understanding of attribution, cross-device tracking and being able to take multiple data inputs in a DMP and use all that data to create greater understanding of the customers.

It means that digital agencies are experts in the audience and how to target them across all devices and channels. It also points to a much more collaborative approach to creating better consumer understanding between agencies and clients.

Best tech innovation in the past year impacting the marketing world?

In the online world, one of the most innovative things right now is the convergence of data sources and platforms.

Through data stitching of multiple devices, we now have the capability to clearly define who the consumer is, what they're looking for, what stage they're at in the consumer journey and what messaging we should target them with.
Fancy appearing in our Disruptor series? Drop us a line and tell us why.