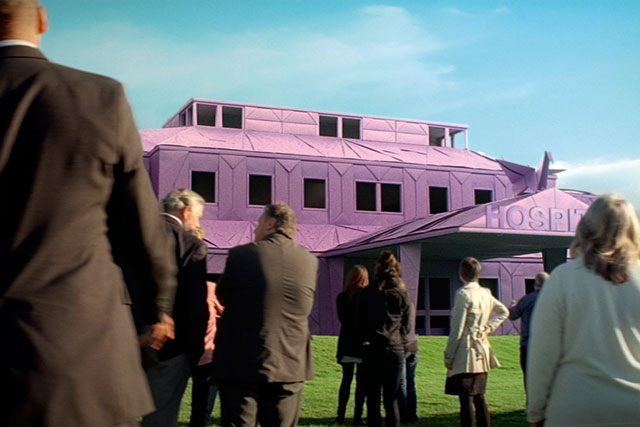 January is a peculiar month. It is a time when we make resolutions – and then break them within weeks. It is a period of discounts, clearance sales and other promotions. It is a point at which we run tactical campaigns to get the year off to a good start – or to make up for a disappointing Christmas. In short, our marketing time frames tend to be just that: short.
Despite the frenzied atmosphere, however, the new year should also be a time to think further ahead. This is especially so in 2013, when the recently released census data should prompt us all to look past the first-quarter results.
The census, which was conducted on 27 March 2011 among the 56.1m population of England and Wales (separate censuses were taken in Scotland and Northern Ireland on the same day), has been held every 10 years since 1801, with the exception of 1941, when one was not taken due to the war; this despite the Suffragettes' boycotts in 1911 and a campaign by 390,000 self-proclaimed 'Jedi Knights' in 2001. As such, it has become an invaluable planning tool for the government.
What can it teach marketers, though? We have picked through the data to highlight key themes that marketers across the board should bear in mind, this year and beyond.
A more diverse society
The findings grabbing the biggest headlines so far have been those relating to nationality and ethnicity. The data shows that 13% of residents were born outside the UK, compared with only 9% in 2001. In addition, white people account for 86% of the population today, down from 91% a decade ago.
This presents obvious opportunities for the likes of food brands, media channels, retailers and airlines to tailor their offerings to diverse ethnic audiences.
Despite concerns about creeping 'ghettoisation', however, the bigger picture is one of integration – the census shows that mixed-race children account for one of the fastest-growing ethnic groups.
Coupled with other surveys showing a greater acceptance of gay relationships and the post-Paralympics shift in attitudes toward disabled people, our society is increasingly one where differences are accepted rather than feared.
In 2013, marketers will need to make sure that they at least reflect this diversity, if not lead it – and this applies just as much to their recruitment policies as to their communications.
An ageing population
One in six of the population is now over the age of 65. Of course, we have known about this trend for years, and brands in the financial-services, leisure, pharmacy and travel sectors have long profited from it.
However, almost all marketers will need to continue to understand this audience better – and stop stereotyping it. After a year in which Facebook use among the over-65s doubled, for example, the youthful strongholds of media, technology and communications all seem ripe for a fresh approach.
Even companies with younger audiences will need to grapple with the flip-side of this issue: the potential alienation of a generation that is being squeezed out of the housing market, by a group it will also be expected to look after.
Dig into the local geo-data and you will see that the old and young are further apart than ever.
We have already seen players such as Marks & Spencer, Dove and B&Q bringing the generations together. We should see more of this in 2013 - but might it also be time for a brave brand to take one side in particular?
A healthy nation – or is it?
An impressive-sounding 81% of census respondents describe themselves as being in 'good or very good health'. Yet this leaves a fifth of the population who are not.
More importantly, this self-reported figure flies in the face of many other, more objective, studies - the latest NHS statistics, for example, show that 37% of the population is overweight and 26% obese.
Methodological differences mean that the 2011 census data on health cannot be directly compared with that of previous decades. Nonetheless, it is clear that this issue - or, rather, collection of issues - will dominate many sectors in 2013, from the food industry, through education to retail and fashion.
As ever, the government will lead the way, not just with regulation, but also via a revival in mass-marketing campaigns. After cuts to communications budgets were found to have cost the NHS more than they saved last year, expect to see renewed campaigning from the Department of Health on areas such as smoking cessation, cancer awareness and flu immunisation.
The private sector will follow, but look out for more ideas such as Nike+, Asthmapolis and Clarityn's hay-fever app, all of which do something for their customers' health, instead of just talking about it.
A loss of faith
Another headline-grabber is the fact that 25% of the population now claim to have no religious beliefs - a huge shift from 15% just 10 years ago. This rise seems to be almost entirely at the expense of Christianity: its percentage of stated adherents has dropped from 72% to 59% in that decade.
It is tempting for marketers to argue that this decline offers brands the opportunity to step into the breach, with moral authority and good deeds of their own. However, this aspect of
the census results is perhaps better viewed in the wider context of a declining faith in big organisations.
Not only have the traditional churches been suffering a backlash, but so have institutions such as the BBC, the police, Parliament and a host of household brand names from Vodafone to Starbucks.
The lesson for marketers is that there is still a desire for spirituality, magic and wonder – but in the future, there will be much less reverence and blind faith. Once again, it's time to 'practise what you preach'.
A car culture
One surprising nugget in the data (given ongoing environmental concerns) is that car ownership has increased, from 1.1 vehicles per household 10 years ago to 1.2. This, coupled with the fact that the number of households has also grown, helps to explain why new car registrations are at their highest level since 2008.
In the midst of all our economic woes, this year the motor industry will remain one of the most exciting sectors to be in. In fact, as cars become more connected devices, the automobile will emerge as a 'fourth screen' with which all of us will have to grapple.
With Google pursuing its 'driverless car' project, Microsoft developing the Windows Embedded Automotive platform and Aviva launching apps that monitor your driving style, it's not just motor companies that will have to get motoring in 2013.
The era of 'Quick Data'
The final trend concerns the world of research itself. At a time when everybody is talking about 'Big Data', the role of the national census might appear assured.
These days, however, scale is actually a poor substitute for speed.
'Quick Data' would be a more accurate description of most organisations' needs today; in this context, a 10-yearly study that takes 18 months to debrief looks archaic. The government seems to agree, so, ironically, the main casualty of the 2011 census might be the census itself: this study may be the last of its kind.
For the rest of us, the challenge in 2013 will be to gather more data, from more sources, more quickly than ever – then act on them in time to hit those Q1 targets.
Key data
81% of the population describe themselves as being in 'good or very good health'
25% of the population claims to have no religious beliefs, up from 15% in 2001.