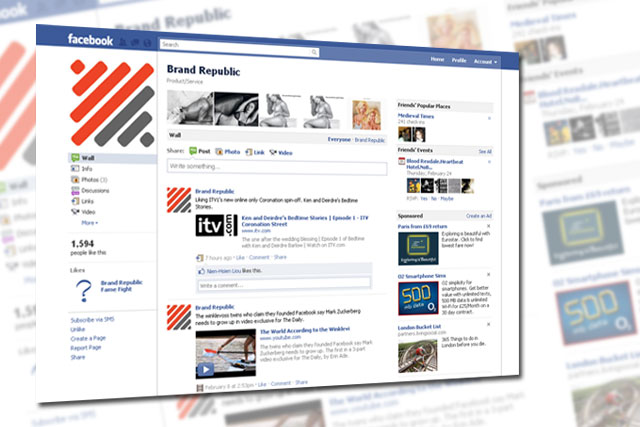 The independent research agency made the conclusion after finding that Facebook is fast becoming the main means of social and commercial engagement for 16-24 year olds, ahead of phones and even meeting up in person.

Its study, 'Project Chatter', concluded that regular Facebook devotees (91% of the sample) checked their accounts more than six times a day, with 30% on the site for over an hour a time.

The research highlighted how ingrained social media has become in the lives of young people – having a significant bearing on how they interact with one another, how they pick up on trends, and how they learn about and form relationships with brands.

Facebook appears to be an especially relevant conduit for this relationship with brands – much more so than YouTube or Twitter.

More than a third (35%) of Facebook users have become a fan of at least one brand or company, rising to 38% among female users.

Mark Zuckerberg's site also has lower expected drop-off rates than Twitter, with 13% expecting to use it less in the next 12 months, compared to 20% for Twitter.

In addition, out of the 42% of the 16-24 years olds interviewed who had used Twitter, more than half (56%) said they used it a little, or a lot less often, or never made active use of the site after visiting it.

David Penn, managing director of Conquest, came to the surprising conclusion that Twitter has peaked among the younger demographic and warned it "may undergo a gradual decline echoing the fate of MySpace and Bebo in internet Siberia".

Project Chatter was carried out by Conquest in January 2011 with a representative sample of 350.