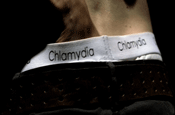 The review comes in the same week as the Health Protection Agency made headlines with a report showing that cases of the sexually transmitted infection were up by 7 per cent among 16- to 24-year-olds, who account for 65 per cent of all cases.

The Government department is putting together a longlist of agencies and tissue meetings are likely to begin in the next two weeks. The winning agency will be briefed to create a campaign, including poster, press and online executions, designed to highlight the ease with which people can be screened for the disease.

The report, which focused on the 16- to 24-year-old age group, also revealed that young people accounted for half of all new STIs in 2007, despite making up just one- eighth of the population.

Of the 380, 000 newly diagnosed STIs in clinics across the UK, almost 200,000 came from that age group.

The total number of STIs dealt with by sexual health clinics last year rose by 6 per cent compared with 2006, with cases of genital herpes up by 20 per cent and genital warts up 7 per cent.