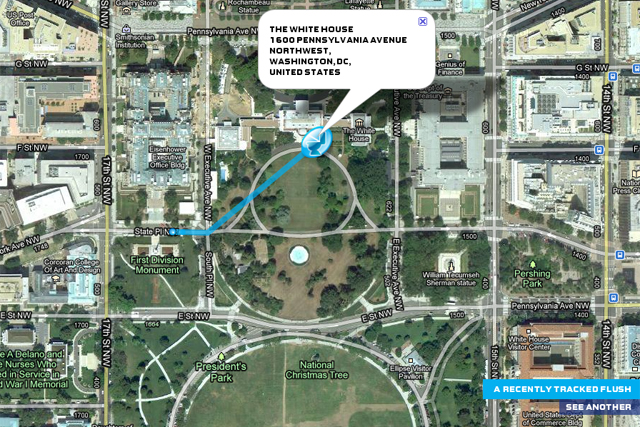 The "Flushtracker" app, designed by digital agency Lean Mean Fighting Machine, lets users follow what happens when a flush leaves their toilet. When users type in the toilet's location and the time they last flushed, the app reveals the position, speed and distance travelled by the flush.
The app covers 360,000 miles of sewers in the UK, as well as systems in South Africa and Ire-land. Users can also see where flushes travel - from Buckingham Palace, the White House, the Taj Mahal and the Kremlin.
The app has been launched to mark World Toilet Day on Friday. It aims to raise awareness of the fact that more than 2.5 billion people have no access to clean and private toilet facilities and are more vulnerable to diseases as a result.
Unilever has been increasing its focus on digital marketing recently under the guidance of global communications director Babs Rangaiah.
Speaking at the Revolution Forum last week, Lean Mean Fighting Machine managing director Tom Bazeley discussed for the first time the agency's controversial Facebook status takeover campaign for Dr Pepper.
The agency lost the Coca-Cola digital account after the opt-in campaign resulted in a 14-year-old girl's status being hijacked and a reference to a pornographic movie inserted in its place.
Bazeley said that if the agency were to do the campaign again, greater attention to detail would have been paid when choosing status updates.