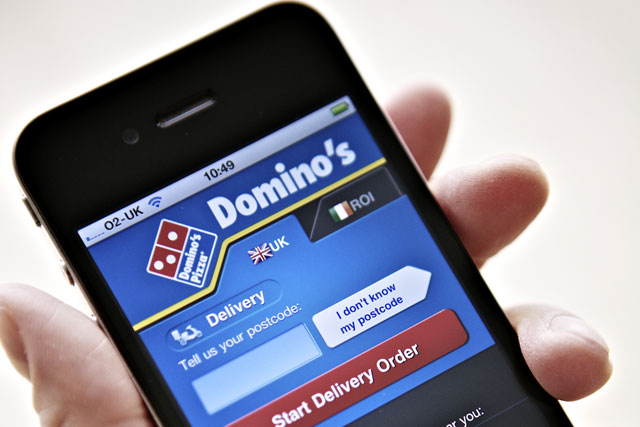 The jump in online and mobile sales comes as Domino's shifts spend out of linear TV and plans to allocate more funds from its £10m marketing budget to lower-cost digital activity.
Domino's holds great store by its online and mobile sales of its pizzas. Britain's biggest pizza delivery store said that ecommerce now accounted for 58.4% of UK-delivered sales in the 13-week period, compared to 46.5% the year before.
Within online sales, mobile sales were up 46.9%, and now account for 18% of total online sales.
Domino's opened 11 new stores in the UK, Republic of Ireland and Germany during the reporting period, meaning it has now opened a total of 34 stores so far this year
The company said group sales overall grew 7.9% to £136.4m in the 13 weeks to 23 September.
Domino's results come ahead of the company's traditionally strong forth quarter.
Lance Batchelor, chief executive of Domino's, said: "I am pleased to report that Q3 has been another period of growth for Domino's.
"Our franchisees continue to show demonstrable enthusiasm and commitment to drive the business forward, even in a challenging economic climate."
Follow @johnreynolds10