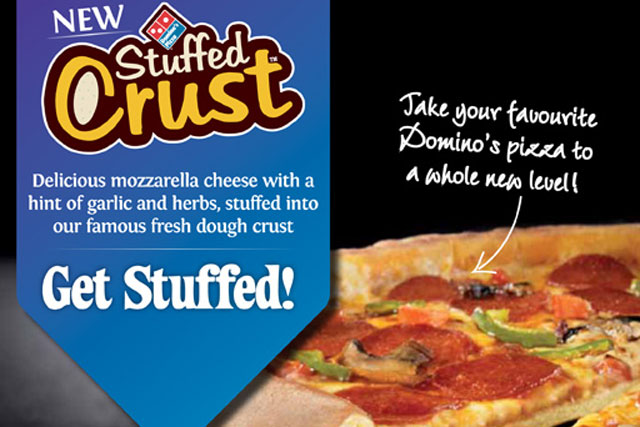 Domino's opened 62 new outlets during the year, bringing the total to 726 in the UK and the Republic of Ireland.
Overall, sales increased 9.3% to £530.6m in the 52 weeks to 25 December 2011.
Online sales came in at £183.1m, up 43%.
Domino's said that a "growing number" of its stores now took more than 75% of their orders online.
The company also flagged up its digital marketing strategy, citing email marketing and Twitter and Facebook initiatives, which it said "were relatively low cost".
It also cited its above-the-line marketing campaigns as helping sales, including 'It's What We Do' and 'Get Stuffed!' campaigns.
Domino's sponsored the ITV family entertainment show, 'Red or Black', last year.
It is still unclear whether the programme will return this year.
Lance Batchelor, Domino's chief executive, said should 'Red or Black' return, Domino's would "take a look at it", but it was "not automatic" that it would sponsor the show again.
Follow John Reynolds on Twitter @johnreynolds10