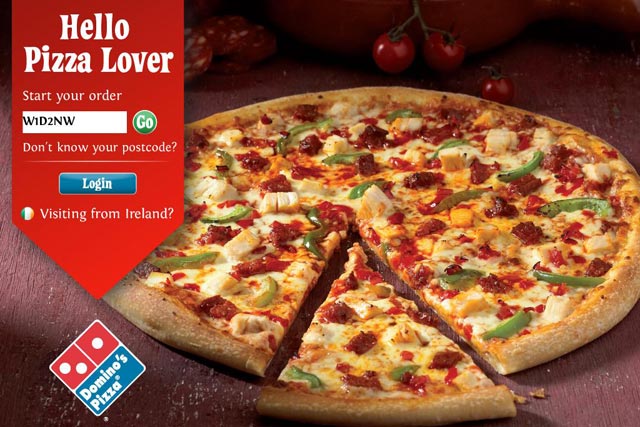 The app, created by Somo, locates the Domino's branch nearest to the user after they enter their postcode. They can then scroll through the menu, choosing pizzas, sides, desserts and drinks, and can also customise each pizza by adding different toppings to different pizza bases.
Users can place their orders and pay using the app.
Simon Wallis, sales and marketing director for Domino's Pizza, said: "Sales of iPads are currently growing faster than iPhone and, with the introduction of our new ordering app, we are keen to capitalise on this opportunity. We have achieved fantastic sales to date through mobile channels"
Domino's Pizza already has iPhone and Android apps for ordering. It claims to have made £10m in pizza sales via the iPhone.
Earlier this month, the fast-food brand signed a deal with Channel 5 to sell a Big Brother-themed pizza and offer an" eviction night" deal.