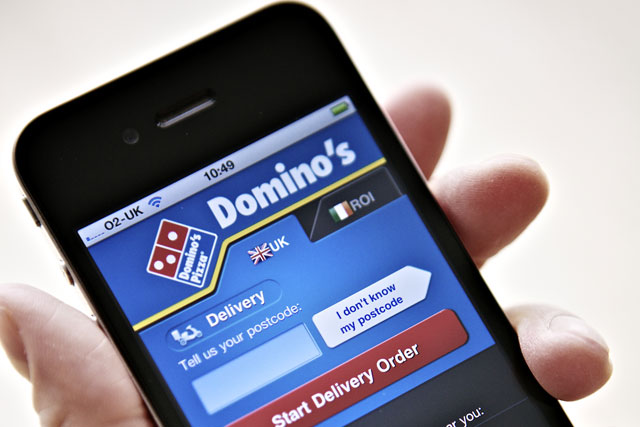 The pizza delivery company posted a 12.3% increase in sales from its stores in the UK, Ireland, Switzerland and Germany for the 13 weeks to 13 March. After a slow January, like-for-like sales at its 670 UK stores rose 6.6% during the period, helped by its hot dog-stuffed-crust pizza and advertised promotions.
Lance Batchelor, Domino's chief executive, said: "New product launches, a relentless focus on service, industry leading digital and online technology, an ever-growing marketing budget, and a healthy pipeline of new sites are just some of the ways we continue to drive this terrific business forward."
Online sales represented 62% of total UK sales in the period, supporting Batchelor's views that Domino's is now "fundamentally a digital business," made after more than half (56%) of its pizza sales were ordered online in 2012.
Domino's recently underlined its commitment to marketing with the appointment of its first UK head of marketing, Jane Walker from Carphone Warehouse.
Simon Wallis, sales and marketing director of Domino's, is providing a keynote address at this year's Media360, run in association with Marketing.
Speaking on the second day of the London conference on 7 June, Wallis will discuss the pivotal role marketing has played in propelling the pizza company's success over the past 15 years.
From seven to 775 stores and a 15-fold increase on sales, Domino's has grown through quick innovation, calculated risks and continually challenges boundaries with industry partners, including media planner and adviser Arena Media.
Both days of Media360 will be chaired by Carat's chief executive, Tracy de Groose, and the event will be opened by culture minister Ed Vaizey.
More details of Media360 being held in London on 6-7 June at http://www.media-360.co.uk/ For draft programme details click here.