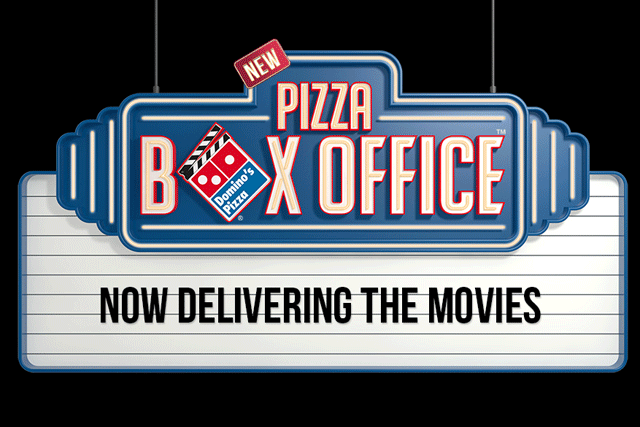 The Domino's Pizza Box Office allows users to select a film from a catalogue on the main Domino's website.
Prices of films vary from £3.49 for newer films such as 'The Hunger Games', to £2.49 for older films such as 'Dirty Dancing'.
Customers can also get a discount on the films when they order a pizza.
The initiative is the result of a deal between Domino's Pizza and Lionsgate UK, the independent entertainment studio.
Customers can select from a choice of 60 titles and the films can be streamed to desktop computers, as well as mobile and tablet devices. The catalogue will be updated as new films come out.
The films for screening are available to stream at the same time that they are available to rent on DVD. Films available include 'Scream' and 'What to Expect When You're Expecting'.
Customers will be given a code with their pizza delivery, and movies can be streamed up to 48 hours later.
Domino's Pizza will support the launch of the service with a marketing campaign that launches tomorrow (31 October) across TV, outdoor and digital, developed by Big Communications.
The move apes Tesco, which in June ran a 'Movie & Meal' promotion with its online movie service BlinkBox.
Domino's Pizza enters a crowded online movie-streaming market, occupied by major retailers such as Tesco and Sainsbury's, and pure-play services including LoveFilm and Netflix. EE, the mobile operator, last week unveiled its plans for a movie-streaming service.
Follow @shearmans