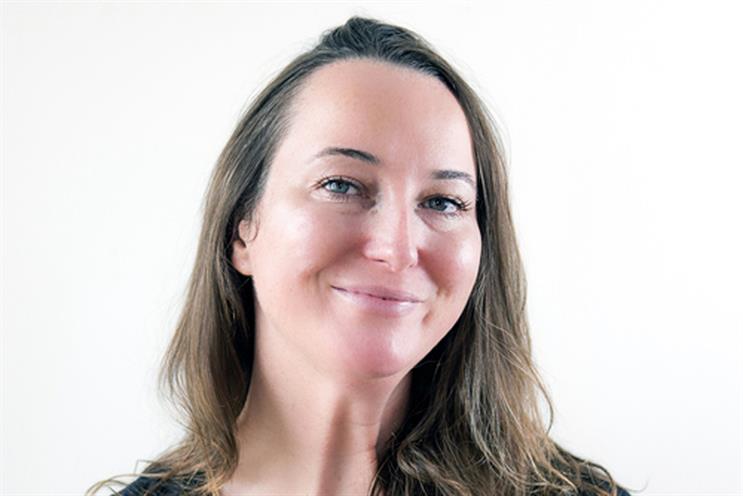 "Only Fools and Zealots Will Bow Down to the Gods of Social Media" So said the ad contrarian blogger, Bob Hoffman a few years ago, following Pepsi's decision to eschew the traditional SuperBowl ad slot for a social media "Refresh' campaign which saw media KPIs go through the roof but actual sales fall. More of this later.
In a separate but related incident, the Swedish division of the children's charity Unicef reprimanded so-called "slacktivists" for failing to be as generous with their money as they were with clicking the 'Like' button on Facebook pages.
"Like us on Facebook and we will vaccinate zero children." Was one of the hard-hitting lines used in the campaign; the point being that it's very easy to 'like' online when you don't actually have to do anything about it in the "real" world.
Though the campaign is a couple of years old now (2013), it's an extremely relevant one. What it demonstrates is that just liking a brand or a particular movement is not enough, for either the advertiser or the audience, but that there can be a tendency from both sides to assume exactly the opposite.
Recently, many observers have noted a growing backlash against the increasing weight advertisers are giving to digital and social media to the exclusion of TV and more traditional forms of advertising. A recent report from Accenture said that "marketing is so inextricably linked to technology that, by 2017, chief marketing officers are projected to spend more on information technology and analytics than chief information officers."
Undeniably, the industry is moving in this direction. Just simply click on any media recruitment site or navigate through the manifold speculative LinkedIn approaches and that should give you all the proof you need.
It's easy to understand why. In the most generic sense "digital" offers reams of benefits: accountability, cost efficiencies, granular targeting – essentially a way of talking to people in a far more relevant, and therefore effective, manner.
Added to this, social media then affords a magical level of interactivity and a commensurate, assumed, consumer closeness. It sounds like a winning formula, designed to appease both the accountants, and the planners.
Why then wouldn't we focus investments within the digital sphere? Surely, this drift towards the more data driven domain is inevitable? Real-time interactions and genuine, acutely targeted brand/consumer conversations are obviously priceless.
Why would advertisers ever go back to the blanket reach communications of yesteryear? To question these developments, to suggest that brands rely too heavily on digital platforms seems churlish at the least, if not verging on Ludditism
So for me, one of the real issues is: are we moving blindly towards an over-reliance on technology?
What is lost when the medium leads the brainstorm for brand ideas? Do we risk side-lining an overarching (and, most importantly, effective) communications proposition, which will afford genuine, sustainable results, if we let the medium lead the brainstorm for ideas?
The Pepsi example turns the spotlight on one possible scenario. By canning its annual "Hero Superbowl" Spot, in favour of a social impact initiative (the 'Refresh Project'), Pepsi's smashed all media KPIs and traditional benchmarkers.
However, success in this area did not translate in to sales. In actual fact, sales dropped by 0.5 per cent across that year and Pepsi swiftly returned to TV. This prompted the Ad Contrarian to make his "only zealots and fools will bow down to the gods of social media" proclamation.
Though admittedly a rather extreme stance, Hoffman's diatribe against blindly moving towards an over-reliance on technology, is a pertinent one.
This continuous quest for the "communications Holy Grail" has led to some quite polarised and extreme positioning. Hoffman's "all or nothing" approach is reflective of the problem which he is criticising. Neither the problem or solution can live in one single channel.
Rather communications practitioners will need to continue to do what they always do and look at the communications landscape as a whole, rather than a collection of incompatible siloes; continue to marry human understanding with data-driven insight and technological developments to create the optimal connection framework – designed to deliver optimal results, rather than indiscriminately following trends.
Undoubtedly the media landscape is shifting and this can only be a good, and extremely exciting, thing for both planners and brands alike. What we need to avoid is this "either/or"' approach. It just doesn't make sense. The way people consume media isn't done in silos and neither should the way brands act.
This is definitely the approach we take here at The Village Communications. With digital spend continuing to grow and the gap between that and the number 1 spend spot, shrinking year on year, the importance of digital (in all its iterations) is undeniable.
However, what we advise clients to do is to adopt consistent principles when planning activities, embrace a truly media neutral approach and utilise channels which are most appropriate for the task in hand.
We must strive for the most relevant interactions with audiences, because we're talking to them in meaningful way and in relevant environments. It's understanding that we're talking to actual people, not "planning by numbers", which we believe, will ultimately drive success.
If Facebook sees fit to invest £21m (source Nielsen 2015) into traditional above-the-line advertising, then I think we can confidently say - for the immediate future anyway - that TV is well and truly holding its own within an increasingly digital arena.
The more interesting element will be observing and capitalising on how the TV houses continue to develop and borrow learnings from the broader - and increasingly digital - sphere, focussing their targeting and data capabilities to make the full media mix a far more interesting and effective one, in which we can operate.
Continued developments from the major TV sales houses; whether that be in their general data/targeting capabilities, their iVOD output, the likes of Sky honing their AdSmart platform or ITV's eagerly anticipated AdSYNC+ offering, are just a few examples of this happening.
So, "likes" may not "save lives" (and this is as true for a social media call to action, as with any medium); but what "likes" and correlative engagements and data and understanding provided by the increasingly digital communications landscape CAN do, is to breathe new life in to the existing info-structure.
And this provides fantastic new opportunities for us all to tap in to, on a truly holistic level.
Hayley McRae is strategy director at The Village Communications