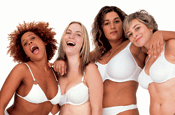 The FMCG giant is talking to a number of agencies to re-launch the product.

The brief is understood to move away from the "Campaign for real beauty", created by Ogilvy. Unilever is looking for a more product-focused approach.

The brief will include both above-the-line and digital elements.

Dove's "Campaign for real beauty" has won numerous industry awards. However, its high-profile "onslaught" campaign of last year provoked controversy in the US.

The message of the execution denounces the notions of perfection aimed at women by the beauty industry.

However, Unilever, as the parent of Axe, was called hypocritical when it was realised that it was also putting out ads depicting women as sex objects.