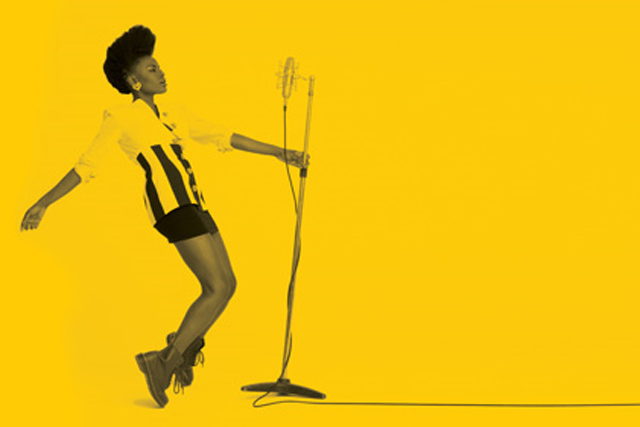 The brand is set to roll out its biggest ad campaign to date ahead of the launch of its autumn/winter collection.
The integrated push, which will include digital, print and outdoor, is being devised by marketing agency Odd and will feature celebrities, models and photographers. The ads will continue to focus on creativity, music, fashion and self-expression – the four "key pillars" already in use in the brand's advertising.
The relaunch is intended to add a "modern twist" to the British heritage of the brand as it targets markets in Asia and the US.
Simon Jobson, marketing director, Dr Martens, said: "Dr Martens has been associated with British sub-cultures for 50 years. It is time for the brand to become more mainstream.
"There is a lot of equity and goodwill surrounding the brand and people are always keen to get on board, including major talent."
He added that the object of the campaign is to target those consumers who have a "story" or have had an "experience" involving the brand. He said: "It's amazing how connected people who have grown up with the brand feel about it."
Jobson joined Dr Martens in November last year from Lacoste Footwear, where he was international marketing director. Prior to this, he worked at fashion brand Kickers as head of marketing, and held several marketing roles at Umbro.
In March last year, Dr Martens unveiled a major digital push to mark its 50th anniversary. As part of the activity, devised by marketing agency Exposure, it invited 10 contemporary bands to record cover versions of classic tracks. Black Rebel Motorcycle Club covered folk song Dirty Old Town, while The Raveonettes created a version of the Stone Roses' 'I Wanna be Adored'.
The brand also released limited editions of its classic 1460 and 1461 boots to mark the milestone.
Dr Martens was hit by controversy in 2007 after it ran a print campaign featuring dead rock stars, including Kurt Cobain, wearing its boots in heaven. The agency behind the work, Saatchi & Saatchi, was then dropped by the brand because Dr Martens had not commissioned the activity.
The first Dr Martens boot in the UK was produced in April 1960. The cherry-red, eight-eyelet 1460 boot was designed as sturdy workwear.
IN MY VIEW: EXPERT COMMENT
JONATHAN SANDS, Chairman, Elmwood
"I wear Dr Martens, and when you have a near-50-year-old businessman wearing your products it is difficult to be part of a sub-culture.
"The challenge is to find a way to involve consumers who have worn DMs for 35-years while allowing new people to get into the brand. It can be done – take Converse, or a brand like Mini. You just need enough flexibility in your style, and to avoid straitjacketing the brand."