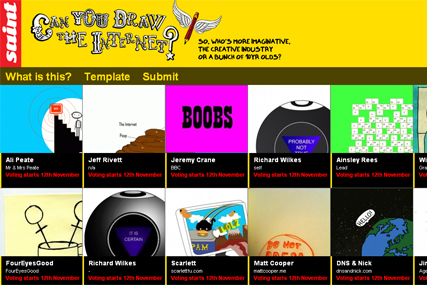 The experiment is digital agency Saint@RKCR's contribution to Internet Week Europe.
Submissions must be in before 12 November when Saint will be holding a workshop for 10-year-olds, where the children will create their own artworks with crayons, chalk, pencils, felt and modelling clay.
The results will be uploaded to canyoudrawtheinternet.com where people will be able to vote for their favourite illustrations.
Somewhat unfairly the children seem to be up against some of the world's best illustrators, including Anthony Burrill, Peskimo and Andy Rementer.