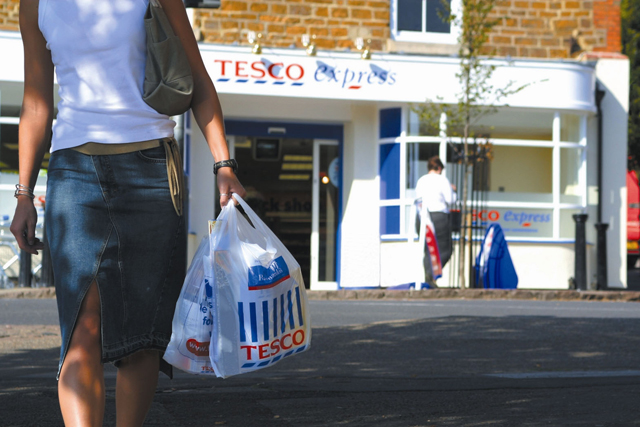 In the last fifty years fast moving consumer goods (FMCG) companies have invested in building powerful brands that allow them to charge a premium for their products or outsell their competitors.
However, over the past three years, FMCG brands have increased their use of in-store price promotions to unprecedented levels.
Last year in the UK, for example, the share of FMCG product sold on promotion climbed to 53%, an increase of four percentage points over the previous year and up by 20% on three years ago.
Now, in the average grocery shop, people are buying discounted product more often than they buy at full price.
Trade promotion levels vary by product category. The highest levels are to be seen in toiletries but amongst the steepest increases in the last year have been seen in confectionery, where cocoa prices have driven up everyday prices and deals have jumped as a result.
The lowest level is in 'over the counter' products and healthcare (chart one shows the percentage of volume sold on promotion in 2009 and 2010). But in all cases the trend is upwards.
The steepest rise in trade promotion levels commenced during the credit crunch and rose sharply again in 2010
Source: SymphonyIRI Group
The shift underscores the intensity with which shoppers are courting value and retailers and FMCG marketers are competing for share of wallet and its associated market share.
There is no doubt that brands are attempting to counter the triple challenge of rising raw material costs, the increasing strength of supermarket 'own label' brands, and an economic environment that has spawned a generation of ever more discerning shoppers who will select across their repertoire in response to the available deals, or shop around to get better prices on some products.
However there is a real challenge with promotions. They represent a costly and risky strategy since sales uplifts achieved at a discount invariably cannibalise future sales and other parts of the portfolio and tend to lead to an escalating spiral with competitors.
Indeed, promotions often don't even increase overall short term sales or profits.
Since half of customers would have bought their favourite brands anyway, a lot of the money spent on discounting simply goes to make a product cheaper for someone who would have bought it anyway!
Setting a course for the price and promotional mix is complex. Shoppers get used to buying on promotion and this has a longer-term impact on sales as they lose sight of the normal price of the product and the 'value' that it represents.
This can undermine the economics of an industry where premium priced brands leverage the value that their brand loyalty commands to drive innovation in categories.
Perhaps recognising the downward spiral inherent in the overuse of price promotions, the deal depth (percentage reduction on a promotion) initially increased towards the end of 2009 but fell slightly during 2010.
Nonetheless, the volumes sold on discount have gone up year on year.
Deal trends are up in all sectors of FMCG
Source: SymphonyIRI Group
However, shoppers have become more sensitive to prices and promotions. Our analytics has looked at category level price sensitivity across a number of categories and on average promotional price sensitivity has doubled since 2008.
It is clear that shoppers are starting to bring their online price comparison skills into the shop, plan purchases and budgets more tightly and look for ways to reduce their spend.
Retailers are responding to this drive for value with bolder price commitments, by gearing up their online presence and doing more to integrate store and web with price matching and click and collect logistics.
Promotions that emphasize 'value' are very visible in-store and in external media campaigns too.
For price promotions to create value and not destroy it, brands need to work at a granular level.
This means looking at exactly which lines to promote and selecting the best mechanics and deal levels, taking into consideration where the product is in the store, the clarity and positioning of the offer as well as stock levels and, critically, the competitor set and their activity.
All of these factors have an impact both on sales and the profitability of events for supplier and retailer alike.
It's not all bad news for national brands though. The growth in promotional offers has pressed back on retailer brand growth - offering better value in the eyes of the shopper and confirming the value they see in many brands.
Nonetheless, this deep-rooted loyalty will continue to be challenged by retailers as they invest in the range, brand, position and product quality of their own brand goods to offer consumers good value product at an affordable price.
National brands will have to work harder than ever to keep customers loyal to them.
In the escalating competition in FMCG categories and the battle for shoppers, brands will need to continue to innovate their approach to managing price and promotion by injecting sharper insights into these dynamics into the heart of the way that they run their key account relationships and categories.
Ratcheting up these capabilities will be the key to ensuring maximum value is gained from the promotional battle.
Rod Street, executive vice president for consulting, international at Symphony IRI Group