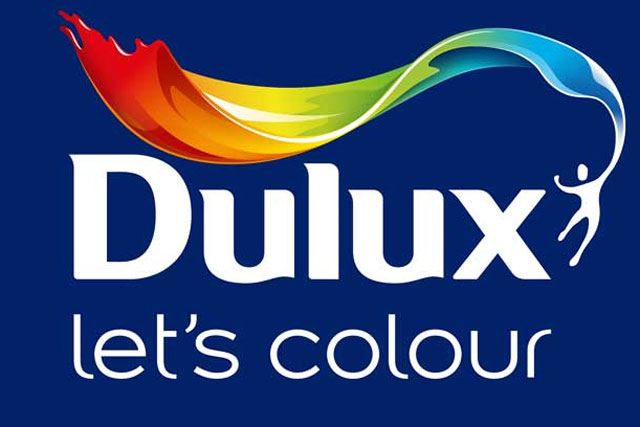 The company owns 14 paint brands, including Dulux in the UK and Asia, Coral in Brazil and Flexa in the Netherlands.
Although each brand name will be retained, they will all operate with a single visual identity and positioning based on the strapline 'Let's Colour'.
A predominantly dark blue and white logo, with a multi-coloured 'flourish', has been created by branding agency Design Bridge.
The branding has already been rolled out in a handful of markets, including Canada, South East Asia and India, with the UK and Europe to follow over the coming months.
The updated identity will appear in a further 15 markets during 2012.
Sucheta Govil, global head of marketing for decorative paints at AkzoNobel, said the company wanted consumers to alter their perceptions of its paints from products that they "need" to use to products they "want" to use.
"Generally speaking, we are not a category that consumers [approach proactively]. They tend to paint or decorate when they have to. We need to inspire people," she added.
Govil also said that AkzoNobel plans to increase its advertising investment in all markets by about 15%, in an effort to cement a "leadership position" in the paint category.
According to Govil, individual country marketing teams will be given the freedom to carry out local activity.
"I'm a firm believer in global scale and leverage, with local flexibility," she added.
In the UK, Dulux is currently promoting the 50th anniversary of its sheepdog brand mascot.
In June, AkzoNobel hired Bartle Bogle Hegarty to develop a global communications strategy for Dulux and its sister brands.
The account had previously been handled by Euro RSCG London, which was responsible for the launch of the 'Let's Colour' positioning under former chief marketing officer Kerris Bright.