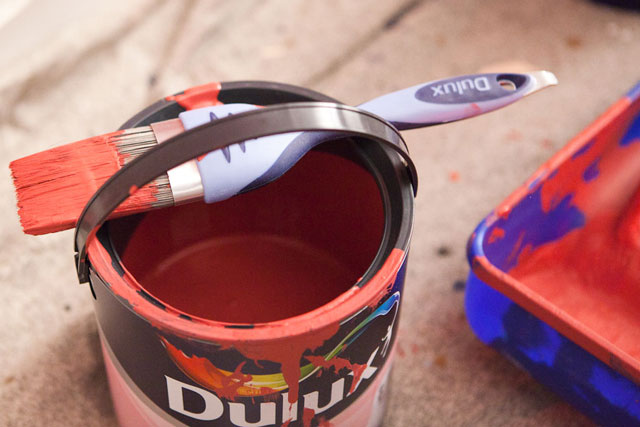 The 'Home Improvement by Dulux' campaign by BBH focuses on the brand's ability to change consumers' homes and moods, through the redecoration of individual rooms.
It runs under Dulux's "Let's colour" strapline, and will mark the brand's biggest UK push in 15 years, according to UK marketing director, Letty Edwards.
The brand has not revealed how much has been spent on the campaign, however.
The campaign hails the return of the iconic Dulux dog, which was left out of the brand's "Let's colour" global campaign from May 2010, but was brought back for a one-off 50th anniversary celebration.
The campaign breaks on 12 March in the UK, featuring a new TV ad supported by digital, print and PR activity. The campaign will then roll out across Dulux's global markets, with executions tailored for each market.
The marketing activity will show Dulux paint as a facilitator for consumers to transform their living spaces for the better - a bedroom is changed into a "boudoir" to help improve a young couple's relationship, while a child's room is turned into a "jungle", in order to let their parents sleep in for longer.
Edwards told Marketing: "Painting your home has an effect on the way you interact with the room, and on the relationships within it."
Edwards said that in "tough" financial times, redecorating is a "small change" that consumers can make in their homes, which it hopes will carry positive emotional consequences.
She said: "Painting a room is one of the least expensive ways to have an emotional effect on you. We are hoping to drive category interest in an engaging and motivating way."
Follow Loulla-Mae Eleftheriou-Smith on Twitter @LoullaMae_ES