Tech Products
EA Sports 'fifa earth' by Wieden & Kennedy Amsterdam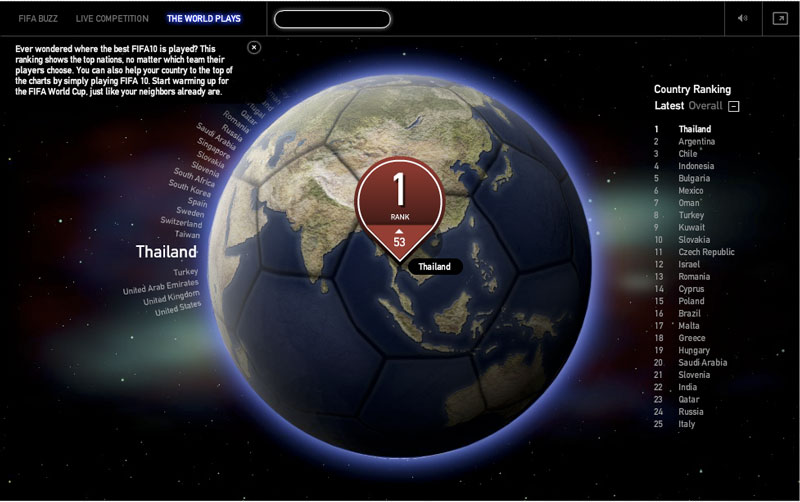 EA sports is launching a data visualizer for its FIFA football game that enables fans of the FIFA10 to network with the hundreds of thousands of other players across the world.
To showcase the new technology Wieden & Kennedy Amsterdam has created FIFA Earth. Hosted at the main website, the microsite showcases the new online initiative that uses geo-tagging and data from the computer game to pin-point the location of where the games of FIFA10 are being played and the scores achieved in each match.
By aggregating tweets from Twitter feeds the online tool also displays conversations that people are having about the FIFA game itself and football generally, and pinpoints these tweets to their global location.
EA is using the data aggregated to run a competition that pits countries against one another. The country with the most games played and won on FIFA will rank the highest.