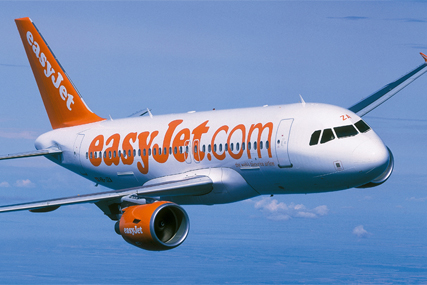 The print ad features the headline "Guess who pays no tax?" and shows two images of air passengers underneath.
One picture shows a businessman in front of a chartered jet with the caption: "No air tax", while the other picture shows a family of four, with the caption "Pays air tax".
The ad is featured in today's Times, Guardian and Telegraph newspapers. It will run in national papers until Monday (1 November), when the rise in APD comes in to effect.
EasyJet customers will have to pay an extra £12 per flight to travel within Europe. The airline says that the latest rise means the tax has increased by 140% since 2007. Cargo and chartered planes do not pay APD.
Carolyn McCall, chief executive, easyJet, said: "The Government should reform Air Passenger Duty to make it fairer for the public and to encourage greener behaviour by airlines.
"APD is already higher in the UK than anywhere else in Europe and UK passengers and the environment would be better off if the tax was shifted from per person to a per plane tax."
APD is a government tax designed to offset the effect of carbon emissions on the environment from commercial aircraft. Individual passengers are taxed according to the number of miles travelled.