EBLEX 'iFIllet' by TBWA\London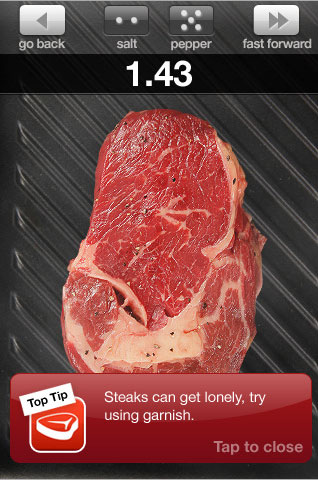 The next brand attempting to break into the iPhone application market is EBLEX, the body behind the Quality Standard mark, which has launched an application enabling iPhone users to cook a virtual steak.
After choosing from different cuts of beef from rump to fillet, iPhone users can then cook their steak to varying degrees from rare to well done. But if they take their eye off the task the steak can be entirely incinerated.