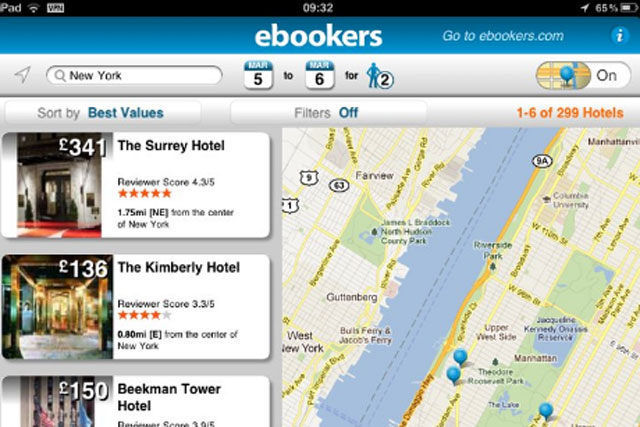 The iPad app is an enhanced version of the iPad app Ebookers.com launched in May this year, which pulled together socially generated travel content from the web.
But, unlike the new app, it didn't have a booking feature.
The new app has a number of key features, such as the ability to "compare hotel prices", "browse and book hotels", "find nearby hotels via GPS" and "sort hotels by location, price, star rating and review scoring".
The app is being rolled out today (30 September) and will be free to download from the Apple store.
Tamer Tamar, president of ebookers, said: "The launch of our Hotels iPad app is another exciting step as we look to strengthen our mobile offering, and continue to help travellers to 'book easier and travel happier' with us."
Earlier this year, ebookers.com launched a mobile site, pulling together user reviews to help its users choose their next holiday destinations.
It also rolled out a new TV campaign, created by Watermill, to support its brand refresh, which formed part of its "Book easier, travel happier" initiative.
Follow John Reynolds on Twitter @johnreynolds10