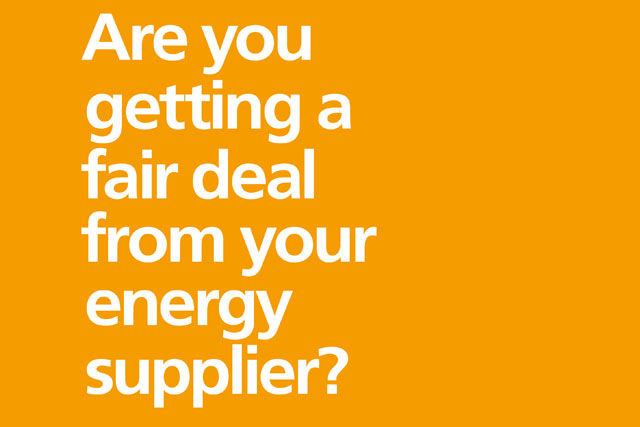 Creative running in most the national newspapers today makes the claim that "at EDF Energy we believe in treating customers fairly".
Having made themselves unpopular last year with a series of price rises, the Big Six suppliers are now in the position of being able to make some noise about cutting the cost of gas and electricity.
On Wednesday EDF announced it would be cutting prices on its gas tariff by 5% from 7 February.
British Gas and SSE followed suit yesterday with the former announcing it would cut its electricity prices by 5% with immediate effect, while the latter said it would reduce gas tariffs by 4.5% on 26 March.
British Gas said it had been planning its television campaign for weeks, insisting it was not a reaction to EDF stealing its thunder by being the first to announce price cuts.
The industry has faced accusations of profiting excessively from industry regulator Ofgem and politicians including opposition leader Ed Miliband.
EDF Energy is hoping to turn perceptions of its brand around through the current press campaign with a series of claims regarding its fairness.
The ad concludes, "Last to raise, first to announce a cut, and EDF Energy is still the cheapest major supplier for standard dual fuel in Britain, at typical use."
All the major suppliers hiked both their gas and energy prices in the latter half of last year, citing rising wholesale costs.
However, the current round of price cuts is seeing suppliers reduce either their gas prices or energy prices, but not both.
The price cuts have been enabled by the mild winter, which resulted in excess stocks of gas, driving down wholesale costs.
Follow Matthew Chapman at @mattchapmanUK