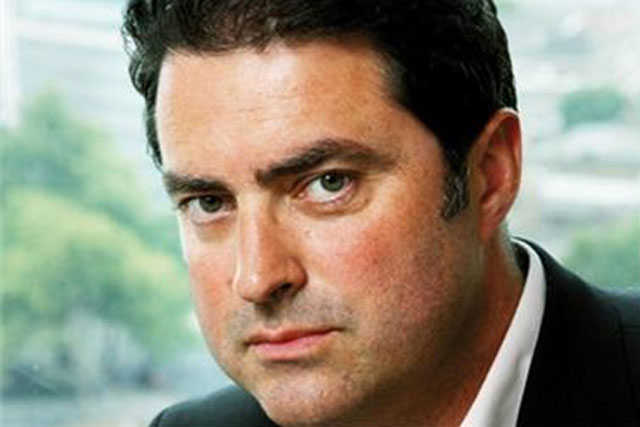 According to the latest National Readership Survey (NRS), the i bucked the general print malaise to gain 149,000 readers during the 12 months to 31 December 2012, to achieve a daily average readership of 612,000.
Launched in October 2010, the i also achieved an average circulation of 293,946 last month, up 20% year on year, making it nearly four times larger than The Independent (76,802) and shifting nearly 90,000 more copies than The Guardian (204,440).
Hatfield told Media Week: "If you'd said back in October 2010 that our new newspaper print product would be doing 300,000 in just over two years, and with a readership in excess of 600,000, I think we would have jumped at that.
"You never launch anything thinking it's not going to succeed, but I have been surprised by the almost immediate relationship it has managed to harness among its readers, at such an early stage."
Going forward, Hatfield hopes the two and half year old i's offering of a quality daily in a concise format for just 20p still has lots of untapped potential, despite the challenging market conditions.
The 125-year old Financial Times was the only other national newspaper to record a lift in readership, up 1% to 319,000. The biggest faller year on year was the Daily Express, down 16% - some 225,000 readers - to 1,192,000. The Daily Telegraph's readership fell 14% to 1,346,000.
"Sadly, pretty much every newspaper is in decline, and that's a long-term trend," noted Hatfield. "But you can't just roll over and die, you have to find your own way of battling that trend."

He added: "It's a minor miracle that we're growing. And we still haven't exhausted the universe of people that have tried i, by a long way.

"Outside our metropolis' not everyone has caught the TV ads, we don't have a big budget. That has to be seen as an opportunity."
Explaining why he thinks the newspaper has been such a hit with readers, Hatfield credits the internal team, including commercial managing director Andy Mullins, for having helped target a gap in the market.
"We really paid attention to finding a USP [unique selling proposition] and then in developing this incredible relationship with our readers," he said. "We set out to be different. To be far more interactive with our readers and give them a far greater sense of voice in the paper.
"There was no point in us trying to be a generalist paper for everybody when you have a fraction of the marketing resources the rest of Fleet Street have."
The executive editor also credits the challenging economic climate and wider politic unrest as having helped boost the attraction of the quality newspaper.

"We launched into the recession above all, and with the Arab Springs Uprisings and so many other serious news stories going on. I think we caught the slight drift away from celebrity among a large minority of readers.

"There are people out there who want the kind of content that The Independent, The Times and other quality newspapers offer, but maybe simply just no longer have the time in their lives to be able to consume the bulk of a broadsheet newspaper.

"The single biggest thing that people tell me they like about i, other than its seriousness, is the fact that you can digest it in 56 or 64 pages. You don't have that sense of buyers remorse that you can get when you buy the Telegraph or other broadsheets.

"One by one, when new readers come over to us, they tell us what they like, and what they didn't like about their old newspapers, and more often than not it's that sense of guilt at throwing so much of it away. They're not saying that The Telegraph or The Times is bad, it's just that they can't physically get through it."
Despite falling 6% in the year, The Sun continues to have the biggest readership of any national newspaper, with 7,007,000, well ahead of its nearest rival the Daily Mail, with 4,258,000.
The NRS is a continuous survey based on interviews with a representative sample of 36,000 adults in the UK every year.
Follow @DurraniMix