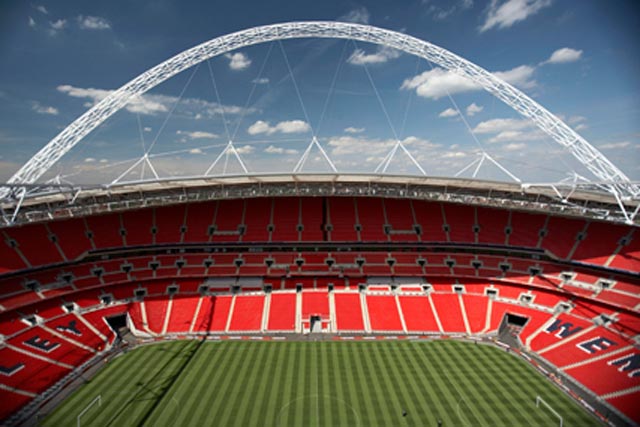 The Football Association has been in the market seeking a commercial partner involving the national stadium. The FA is hoping to raise around £8m a year from a commercial deal and sources have told Marketing that EE is close to signing the deal.
However, the deal will not mean that the Wembley name is given over to a corporate sponsor as the FA believes this would alienate fans, but it is likely to mean that EE will form part of the name, such as "Wembley in association with EE".
The FA has been on the hunt for a lead commercial sponsor since the new Wembley Stadium was opened in 2007. The deal, according to sources, is likely to be announced in the coming weeks.
Wembley has a number of current commercial deals, but not a lead sponsor. These include a deal with Carlsberg as the "Official Beer of Wembley Stadium" and commercial tie-ups in the food, soft-drink, confectionary and travel categories.
EE was formed in September, after it was decided to jettison its previous name of Everything Everywhere. Everything Everywhere was formed from the 2010 merger of Orange and T-Mobile.
A deal between the FA and EE would mark EE's first foray into football. However, its Orange and T-Mobile brands have a heritage in the sport.
T-Mobile has sponsored a number of football teams, including being the current sponsor of Bayern Munich. The Orange brand has been a sponsor of the French football league
The FA declined to comment. EE was unavailable for comment.
Follow @johnreynolds10