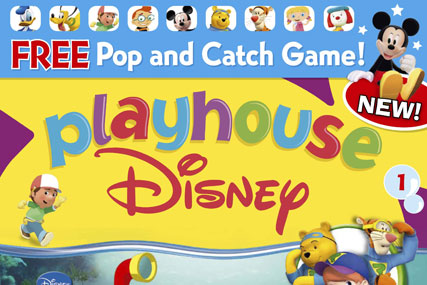 Playhouse Disney launches today (8 April), aimed at two to four-year-olds, with a cover price of £2.25 and print run of 100,000 copies.
Egmont said each issue of the magazine will have an educational theme and feature "to do" pages, which will include suggestions activities that parents can share with their children.
The magazine will take content from Disney channel's four main properties: Mickey Mouse Clubhouse, My Friends Tigger & Pooh, Handy Manny and Little Einstein, with each issue of having a branded covermount.
Alison David, commercial director at Egmont, said: "Playhouse Disney is an extremely reputable, safe brand that is universally endorsed by mums. We are sure our readers and their parents will love the variety of content and the fun activities offered by this brand new magazine."
BBC Magazines recently announced that it was to close three of its children's titles, Tweenies, Amy and Balamory magazine due to their falling circulations.