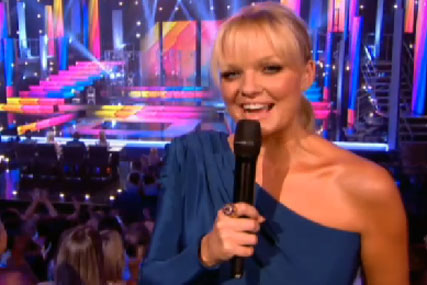 A spokesman for Shine said the group is standing up to N&S in a show of support for independent Channel Five programme makers who are threatened with insolvency by N&S's refusal to pay overdue bills.
It is understood that N&S is trying to renegotiate the fee it pays Shine for the show in an attempt to recover money spent on its high profile marketing campaign and because, N&S believes, the show underperformed.
Shine is claiming N&S is reneging on contractual commitments made by Channel Five's former owner RTL and has instructed the law firm Reed Smith to use "all legal recourse" to recover the near £1m debt.
N&S bought Channel Five from European broadcaster RTL for £103.5m on 23 July, five days after the first showing of 'Don't Stop Believing', which debuted with an average audience of 1.46 million viewers.
Despite debuting as the third most popular entertainment series to air on Channel Five, the show's audience, and time slot, fluctuated and the fifth and final episode had an average audience of 844,000 viewers, a 5% share, on 22 August.
Shine Group claims to be owed near to £1m and it is understood that figure includes fees due to GroupM Entertainment. The show was co-produced by the content exploitation arm of GroupM, the pooled media buying operation of Sir Martin Sorrell's marketing services group WPP.
A spokesman for Shine said: "Northern & Shell has a reputation for taking an overtly aggressive stance towards its suppliers and while this may have been effective for them in the past, it is not acceptable within the UK's independent TV production sector."
The row is part of a wider issue in the TV production industry as Northern & Shell is in the midst of trying to change the terms and conditions of existing contracts, including extending payment terms from 30 days to 60 days.
Shine Group also produces the long running Channel Five morning show 'The Wright Stuff' and the new programme 'Eddie Stobbart: Trucks & Trailers'.
A spokesman for Northern & Shell and a spokesman for GroupM Entertainment declined to comment.