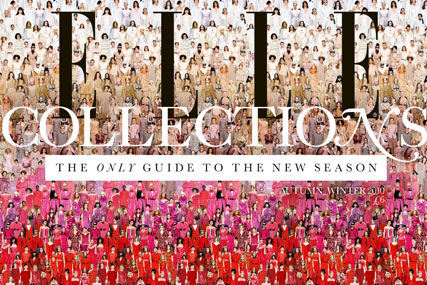 The results places it at least 66,000 Twitter followers above other high-end women's glossies such as Vogue, Glamour, Marie Claire, Cosmopolitan and Harper's Bazaar.
Elleuk.com provides behind-the-scenes videos of celebrity shoots, parties and catwalk shows as well as a live Twitter feed.
For the first time Elleuk.com also set up a live-streaming of red carpet arrivals at this year's Elle Style Awards.
Marcy Richardson, marketing manager at Elle, said: "We're thrilled that Elle has developed a wide Twitter following that's growing on average by 400 followers per day.
"We've recognised the importance of integrating Elle with digital platforms and offering bespoke content on Elleuk.com to satisfy our readers' modern needs."
Elle's biannual glossy, Elle Collections, a 182 collectable magazine dedicated to catwalk fashion, is available now and includes contributions from Ariel Levy and Germaine Greer.
The publication has an advertising to editorial ratio of 20% to 80% and was launched in autumn 2006. It will be available on newsstands priced at £6 or online from ELLEuk.com.