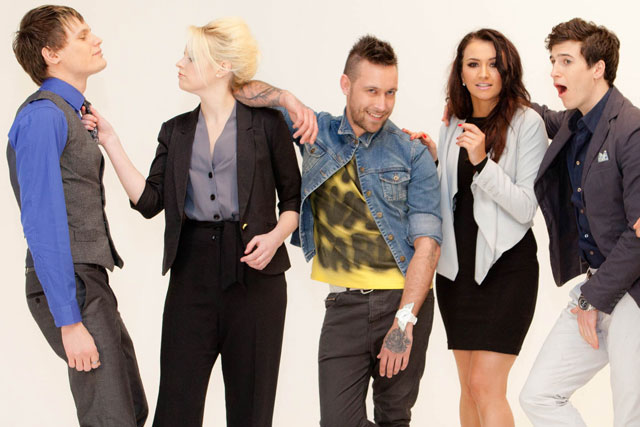 The show, which launched in May, followed six aspiring journalists, Hayley, Stuart, Sunny, Felix, Ellie and Christopher as they competed to win their dream job with Bauer Media.
According to unofficial overnight figures the final – which aired on ITV2 from 9pm to 10pm on Thursday, 28 June – pulled in an average of 108,000 viewers, a 0.5% share.
The challenge in the last episode involved the three finalists, unemployed Stuart, posh media student Felix, and media graduate Ellie, having to create their own celeb based mini-mag for More! magazine.
Julian Linley, creative director of Bauer Media, told Media Week that while the process was a "big ask" for the candidates, it was a "brilliant" way of finding out who was best suited to the journalism trade.
He said: "In the end, it was hard to reach a decision on the winner. There were proper arguments going on – but I'm glad that it was such a good competition in that sense."
Over the six-week duration of the show, the candidates worked stints at some of Bauer's most high-profile magazines, including More! Kerrang! Closer, FHM, Heat and Empire.
Linley said that following the Twitter reaction was as entertaining as watching the show.
He said: "It's not just about ratings for us. It's as much about the noise that the show generated around magazines and online.
"The microsite, which was sponsored by LG, has done incredibly well, with a really good dwell time for people who have visited it. On Twitter we were the fourth most tweeted-about new show in Europe in week one."
Linley said: "It's been really great to see how passionate and engaged the audience have been on Twitter.
"We've had so many comments from people saying that it's made them want to be journalists and how they never realised what being a journalist involved etc. It's been really nice to get that kind of direct feedback."
As yet, there is no mention of a second series although Linley said that being able to reach its audience on this different platform is a "great thing" for Bauer and he didn't rule out its continued involvement.
Speaking after her win, Henman said: "It's like a dream come true. The competition throughout was so hard. It's crazy to look back at it now and think, 'God, I won it'."
Commenting on the other contestants, she said: "The other five were all talented, amazing individuals with a lot to offer in various roles. I'd employ all of them without a doubt."
Henman is due to start working at Heat magazine today (2 July).
Follow Nick Batten on Twitter @NickBatten2