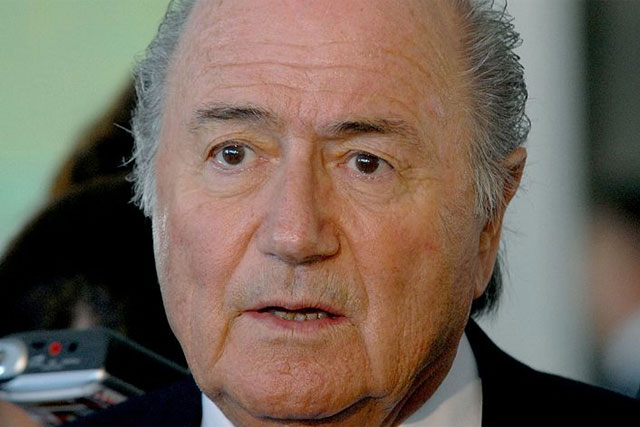 The Dubai-based airline is one of FIFA's six official partners and is concerned that its brand has been tarnished by Blatter's remarks and the outrage they have caused.
The row erupted following comments by Blatter which seemed to suggest that racism was an issue that should be settled on the football field.
Blatter told news channel CNN: "There is no racism [on the field], but maybe there is a word or gesture that is not correct. The one affected by this should say this is a game and shake hands."
Blatter's comments prompted a flurry of outrage and have been condemned by prime minister David Cameron and David Beckham, among others. The government's minister for sport Hugh Robertson called for Blatter to stand down.
Emirates, which also sponsors Arsenal Football Club, is now considering not renewing its sponsorship beyond the Brazil World Cup.
Speaking to the Daily Mail, Emirates vice-president Boutros Boutros said: 'We are seriously thinking about not renewing our partnership with FIFA beyond 2014. We don't get into politics but we believe the situation with FIFA went beyond an internal problem and became much bigger.'
Meanwhile another key Fifa partner, Adidas, failed to publicly support Blatter this morning and issued a strong statement denouncing racism in sport.
A spokesperson said: "Adidas doesn't discuss its sponsorship arrangements as these are confidential. But our position is very clear. Adidas is totally opposed to racism in football and in fact any sport at any level."
The other four key partners are Coca-Cola, Visa, Hyundai/Kia and Sony.
Coca-Cola has publicly come out and said that it is not planning to review its sponsorship of FIFA.
Coca-Cola said: "We do not tolerate discrimination of any kind. We have also confirmed that we are not reconsidering our sponsorship with FIFA."
A Visa spokesperson said: "As a global company operating in more than 200 countries around the world, Visa is opposed to racism in any form."
Blatter has claimed his comments had been misunderstood.