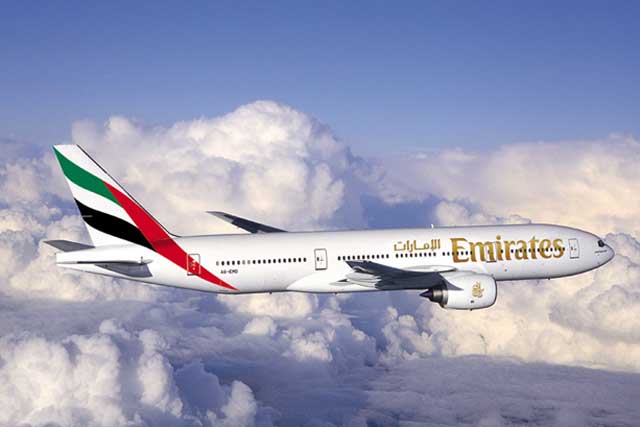 The global airline group is hiring a digital agency to create a Facebook page as the first step in the process of establishing its 'social-media footprint'.
Emirates intends to target the 'experience economy' audience, which it identifies as 'the new school' of frequent business travellers.
The page will provide Emirates with a platform for content, a way of communicating its 'voice' and a convenient channel for consumers to reach the airline group.
The aim of the Facebook page is to make the brand more relevant to a wider audience, positioning it as 'cosmopolitan' and 'prestigious', as well as driving loyalty among current Emirates customers.
The social-media strategy is part of Emirates' broader business objectives of doubling in size within five years and becoming the biggest independent airline in the world.
Emirates has fallen behind its rivals on social media, with several airline brands deploying sophisticated strategies for engaging with consumers online.
American Airlines and Air France are the carriers with the most-popular Facebook pages. Both allow users to select flights via the pages and to click through to their main websites to complete the transaction.
Meanwhile, British Airways, which uses its Facebook page predominantly as a marketing platform, launched a 'Perfect Day' app in August. It enables Facebook users to create and share itineraries for destinations to which BA flies.
Virgin America has been particularly active on Twitter and last year became one of the first brands to roll out a paid-for tweet.
This featured a promotion that the brand claimed resulted in its fifth-highest number of sales in a day in its history.
American Airlines has used Twitter to promote its AAdvantage loyalty scheme, offering consumers the chance to win 30,000 advantage miles.
Airlines are also making greater use of social media for crisis management, particularly when severe weather causes delays and cancellations.