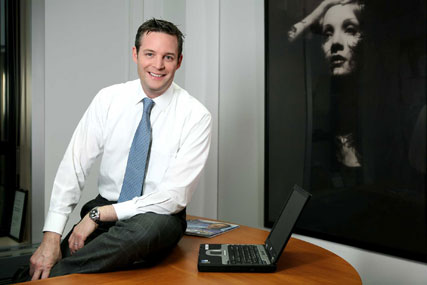 Johnson, former director of TV at the organiser of the MIP TV events, Reed Midem, will work on building relationships between Endemol's companies and global brands, with the aim of building Endemol's branded content activity.

Johnson will also oversee Endemol's worldwide marketing and communications operations, driving the global presence of all Endemol companies and managing Endemol's branding and events.

Johnson will be based at Endemol's London office, working with chief operative officer Marco Bassetti and chief commercial officer Tom Toumazis. He will report to Ynon Kreiz, chairman and chief executive of the Endemol Group.

Johnson was the director of TV at Reed Midem in Paris for six years, where he was responsible for the growth and development of brand partnerships.

Ynon Kreiz said Johnson played a central role in making the MIP markets a defining part of the TV industry calendar.

Kreiz said that as TV entered an "exceptionally challenging time", globally communicating brand messages and building successful brand partnerships would play an increasingly important role in achieving growth.