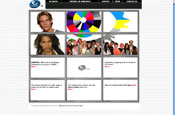 Endemol will develop and manage sports channels across TV and digital media platforms, including joint ventures and partnerships. The production company already has some experience within the sports content arena, having operated a sports TV channel in the Netherlands, called Eredivisie Live.

Lawrence Duffy, former head of development at IMG Sports and a former BBC executive, and Gregg Oldfield, formerly vice-president of network ventures at IMG Media, have been appointed joint managing directors of Endemol Sport.

Duffy and Oldfield will be responsible for producing and distributing sports content for Endemol, such as live events coverage and factual sport programming.

As vice-president and head of development at IMG, Duffy was responsible for securing production business with broadcasters, sports federations and brands including the Olympic Games, African Cup of Nations and the Tour De France.

Oldfield helped create partnerships, joint ventures and sports channels across a variety of platforms for IMG.