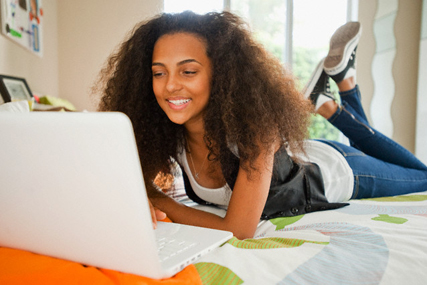 Two thirds of users rarely pay attention to adverts on social networks and over half (56%) say they don't like to buy products that they have seen advertised on social networking sites, according to the latest report by Mintel examining the social media and networking market.
The report (published in May 2011) looks at the various online services that facilitate social experiences and, in particular, how UK social network users, as well as companies and brands, are using and responding to social networks.
Notably, the number of consumers stating that they rarely pay attention to adverts on social networking sites rises to 70% amongst consumers aged 25-34, the age group who are generally most active on social media activities.
Just 11% of them say they actively pay attention to advertising on social networks and almost a third (31%) listen instead to recommendations for products and services from their online social network.
(Click charts to enlarge)
Attitudes towards social networking sites
Reasons for using social networking sites
As smartphones become the essential consumer device for on-demand information, thanks to falling costs and faster mobile Internet, social media is set to penetrate further into our everyday lives.
Social networks are adding new services and products to attract new users and keep existing users on the platforms for longer, with features such as e-commerce, location-based services, and multi-player games becoming more prominent.
In this dynamic context, brands have spotted an important channel to promote their businesses and they have swiftly followed to raise their social media profile.
However, social media can be a dangerous ground even for experienced marketers and Mintel's findings raise important questions within the social marketing debate.
Cecilia Liao, senior technology analyst at Mintel and author of the report, said: "Our research does not suggest that advertising on social networks is ineffective, but that social network users may not find ads on social networks particularly memorable or relevant, on a conscious level at least.
"This highlights the fact that companies who want to use social media as a promotional tool need to look beyond text ads or interactive banners.
"Overloading users with one-way social media messages will become another form of junk mail. Instead, businesses need to engage with the consumers through organic content, status updates and creative campaigns to foster long-term relationships."
Privacy concerns also play a role in consumer engagement with brands on social networks.
Mintel's consumer research has found that six out of ten (58%) social network users agree they are concerned about privacy when using social networking sites.
Liao said: "Recent data breaches from big brands, where hackers have stolen personal information such as names, e-mail addresses, and even credit card details, will only further add to concerns over the safety of personal data stored online by big companies.
"This doesn't mean that privacy issues will stop people from using social networks, but that the recent negative press over privacy settings and policies will weigh on the minds of consumers and may prevent the adoption of value-added services such as commercial transactions on social network platforms.
"In order to reassure their customers, brands and social media websites should respond to these challenges by adopting transparent policies that educate users on how data are stored, used, and shared."
Nevertheless, it's not all doom and gloom for social media marketing.
The combination of different social media services has made it easy to speedily spread messages across the globe.
Some companies are using social media fittingly, like asking their customers to tweet and blog about their brand experiences, consequently opening up conversations with followers and readers.
While someone else have utilised their existing staff's expertise by letting them answer questions tweeted from consumers around the globe, in turn fostering a trusting relationship with potential customers.
The message is clear - pushing out messages to disengaged consumers is a futile exercise.
Brands need to truly engage with consumers in the social space to make it worth their presence.
Because dialogues with a company via social media reassure consumers that the company has a responsive voice and that the consumers' opinions are valued.
And carefully managed social media profiles not only build brand image, much like traditional advertising can, but also allow businesses to engage with their customers, indirectly gaining sales.
Mintel surveyed 2,000 people for the report.