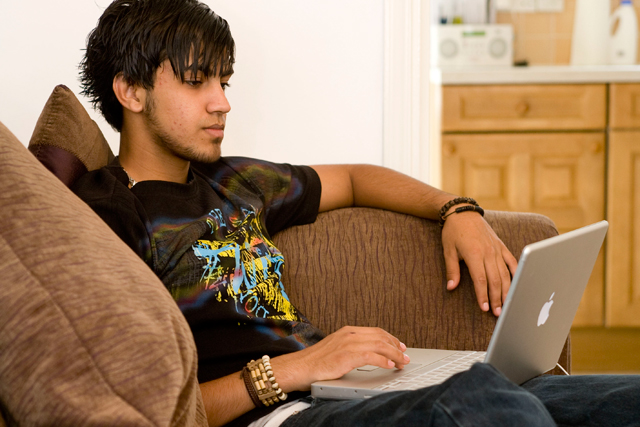 The following research, from the tracker study TrueView which highlights the TV and movie viewing habits of the UK audience, looks at traditional broadcasting and emerging viewing platforms. With internet-enabled televisions gradually infiltrating homes, what future viewing trends might evolve?
The entertainment platform
Television is still the focal point for entertainment, but catch-up TV has quickly emerged as a staple platform for viewing behaviour. The desire for convenient viewing in terms of creating personal schedules is underlined by the continuing popularity of personally recorded TV programmes and films, which is the third most regular form of entertainment viewing.
Cinema retains its allure; despite the increase in in-home entertainment choices, our research demonstrates that audiences still value cinema as the most enjoyable entertainment experience. Going to watch a movie remains a popular activity – 29% go regularly, and that figure rises to 46% for 16-21 year olds, 42% for 22-34 year olds and 26% of 35-44 year olds.
Do regularly
Source: Brand Driver TRUEVIEW
How does viewing differ by age?
While cinema appeals to all age groups, younger viewers are quicker to embrace the emerging online viewing platforms including catch-up, streaming and downloading. Over half of 16-21 year olds use TV catch-up services, with 13% streaming live TV content and 6% streaming TV content before it is broadcast.
There is plenty of scope for online viewing to increase, with the main hindrance to usage being a lack of the know-how to access content online and on-demand. Eleven percent admit to not knowing how to use catch up TV services, 22% for video on demand and 33% for online streaming.
As adults learn and become more confident with online platforms, through their friends, dependents and family, so will their engagement with the latest viewing opportunities.
How does viewing differ by age?
Source: Brand Driver TRUEVIEW
For most people, the viewing experience is definitely lean back, rather than lean forward. Almost two thirds (63%) regularly watch programming on a standard TV and 43% watch on an HD set.
Significant audience sizes do use lean forward platforms though; 17% regularly watch content on a laptop and 13% on a PC, suggesting that the availability of more content on demand coupled with the multiple opportunities of watching TV programmes and movies on a computer is starting to change the entertainment landscape.
The research also suggests that as more homes install internet enabled TV sets, the impact of streaming and downloading on viewing behaviour will increase.
Regularly used TV or movie viewing platforms
Source: Brand Driver TRUEVIEW
Audiences are learning to use the wide functionality of all of the technological devices at their disposal, enabling increased access and choice of content in and out of the home. Home games consoles facilitate watching of DVDs/Blu-ray discs wherever there is a TV in the home.
As the ownership of smart-phones and other hand-held devices booms, so will the availability of content, and audiences will adopt new viewing occasions as well as increasing their choice on existing ones
Regularly used TV or movie viewing platforms by age


Source: Brand Driver TRUEVIEW
Older viewers definitely enjoy focussing their TV entertainment on those technologies that physically surround it. They don't lag far behind on new technologies connected to the television, such as HD, but do with online channels accessed via the PC.
The VCR still remains active within the home, particularly amongst older generations - 17% of 55 year olds use theirs regularly to watch TV or movies.
Over the next two years we are going to see a continued transformation of our entertainment experience as web-based offerings through services like YouView, catch up services, IPTV and video on demand increase their reach - and supported by internet enabled TV sets - make significant inroads into Britain's front rooms.
Karen Wise, managing director, Brand Driver