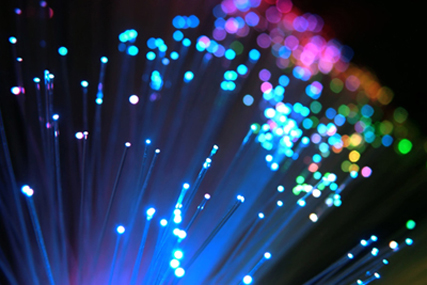 The body also promised universal broadband coverage by 2013, along with a target that half of Europeans would be using shopping online and using public services by 2015.
Currently, only 1% of Europeans have fast fibre-based broadband, according to the report, compared to 12% of Japanese citizens and 15% of South Koreans.
To achieve the target, the European Commission said that it would work in partnership with EU institutions and stakeholders in the run-up to the 2020 target.
Outlining the targets, Neelie Kroes, commissioner of the Digital Agenda report, said: "We must put the interests of Europe's citizens and businesses at the forefront of the digital revolution.
"To fully realise the potential of Europe's digital future we need the commitment of member states, the information, communication and technology sectors, and other vital economic players."
She said the targets would only be met if EC member states agreed to double their annual spending on research and development to €11bn euros by 2020.
In the UK, the 'Programme for government' published yesterday, set out the Conservative and Liberal Democrat manifesto for broadband uptake.
The coalition government said it would introduce measures to ensure the rapid rollout of superfast broadband across the country, and ensure that BT and other infrastructure providers allowed the use of their assets to deliver it.
It said that, if necessary, it would consider using the part of the TV licence fee that is supporting the digital switchover, to fund broadband in areas that the market alone will not reach.
The Labour government had promised a target of a 2Mbps broadband service to all homes and businesses that required it by 2012.
It had planned to levy a monthly 50p tax on landlines to help fund the rollout, but this was blocked by the Conservatives during negotiations to fast track the Finance Bill through parliament before the general election.
According to the EC, a third of European citizens, or 150 million people, have never used the internet.
The report also indicated that boosting legal downloads was a priority for the EC.
The EC's digital agenda will see more than 30 laws introduced over the next three years.